The Carnival Venezia is currently offering a trans-Atlantic crossing ahead of its debut in New York City. Set to sail from the Manhattan Cruise Terminal starting on June 15, the new Carnival Cruise Line vessel departed Barcelona on the repositioning voyage on May 29.
The 15-night itinerary includes visits to several ports of call in Europe, such as Ponta Delgada – where the Venezia is seen in these pictures provided by Antonio Silva.
Located on Portugal's Azores, the destination received the ship for a nine-and-a-half-hour visit on June 4.
Continuing on its way to the United States, the Carnival Venezia is also set to visit Halifax, in Canada, before arriving in New York City on June 13.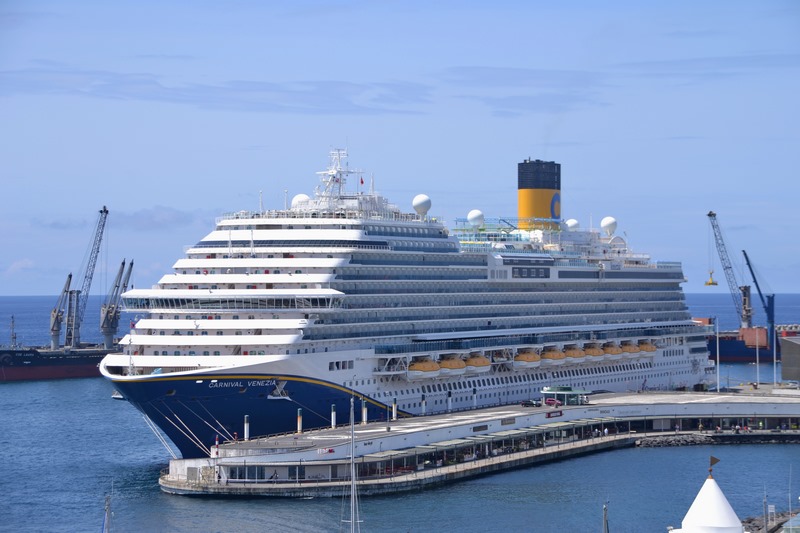 Offering Carnival's new Fun Italian Style concept, the 2019-built ship is then set to kick off a year-long program of NYC-based sailings a few days later.
With four- to 15-night sailings, the schedule includes different itineraries to Bermuda, Canada & New England and the Bahamas.
In June, for instance, the Venezia offers a four-night cruise to Bermuda's Kings Wharf, in addition to two eight sailings to the Eastern Caribbean.
Sailing on Jun. 19, the first itinerary features visits to Grand Turk, Amber Cove and Half Moon Cay, while the second sets sail on Jun. 27 and includes stops in St. Thomas, San Juan and Grand Turk.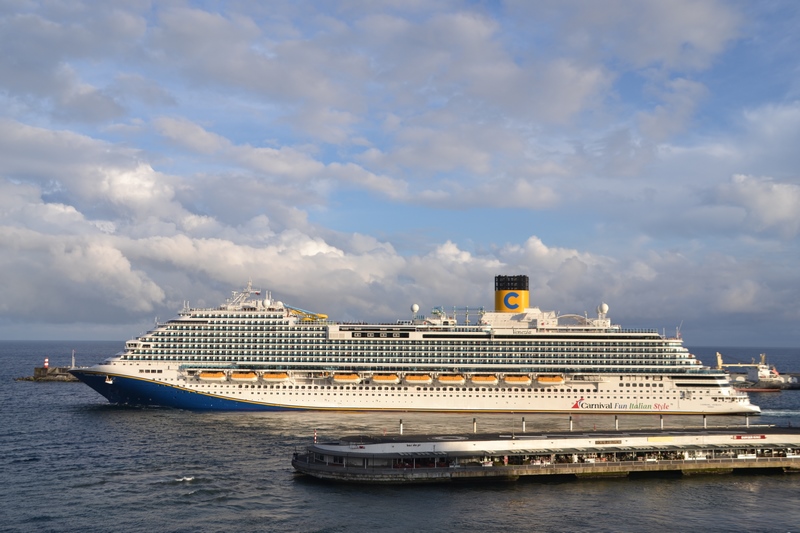 Following its inaugural deployment out of New York, the Carnival Venezia is set to reposition to Port Canaveral for the 2024-2025 season.
Previously operated by Costa Cruises, the Carnival Venezia underwent a major refurbishment in Spain before debuting for Carnival Cruise Line in late May.
A second Costa ship is joining the Carnival Fun Italian Style concept in 2024, as the Carnival Firenze debuts in the West Coast.
Currently in service for the Italian brand in Northern Europe, the 2020-built vessel will launch a series of cruises out of the Port of Long Beach next May