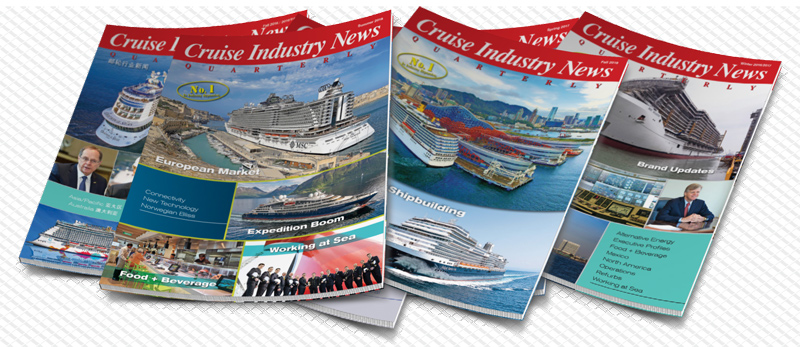 INDUSTRY REACH: With a combined print circulation of more than 7,500, and a readership of more than 40,000 Cruise Industry News Quarterly Magazine (CIN) covers all the cruise lines, shipyards and other key decision-makers. CIN publications are read by the decision makers at all the cruise lines and aboard the ships; and by shipyard executives, marine engineers, naval architects, and ship designers. These individuals are responsible for newbuildings and refurbishment; machinery, marine equipment, outfitting, furnishings, service and maintenance, itineraries, ports of call, shore excursions, food and beverage, galley and food service equipment, other marine, hotel and passenger products and services.
POSITIONING: Cruise Industry News is rated the most influential information source in the industry by cruise line executives.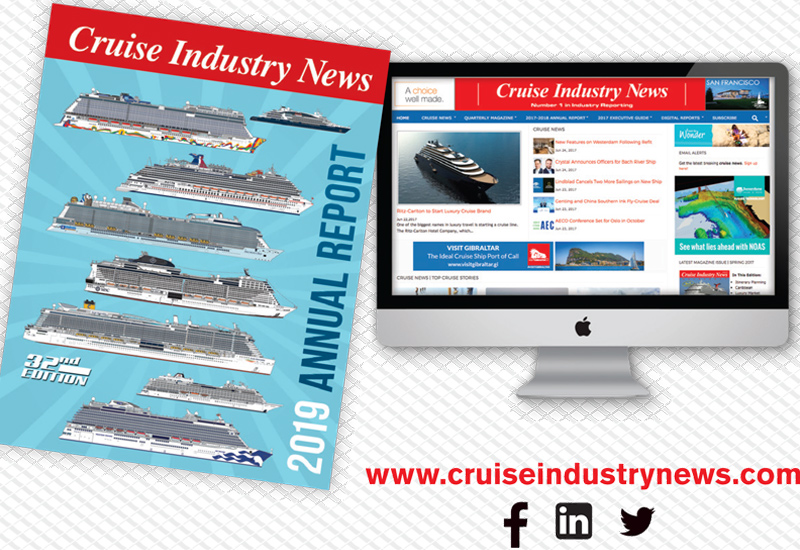 ANNUAL REPORT: The Cruise Industry News Annual Report is the only book of its kind —  presenting the entire worldwide cruise industry, from new ships on order to supply/demand scenarios from 1992 through the year 2027; plus reports on relevant issues, financial results, newbuilding and second-hand ship values, shipbuilding, new technology, onboard services, and more; plus exclusive reports on each sailing region; plus a comprehensive directory of all the cruise lines, shipyards, ports and suppliers. Published since 1988. The single copy price for the 2021 Annual Report is $995 (domestic- includes courier ground service); International orders $1099 (courier 1-3 day service).
MAGAZINE: #1 in industry reporting, the Cruise Industry News Quarterly Magazine covers all aspects of cruise operations: shipbuilding, new ships, cruise companies, ship reviews, onboard services, food and beverage, and ports and destinations. Published since 1991. The subscription price is $75 within the U.S. and $110 to all overseas destinations for four issues. A two-year subscription (eight issues) is $100 in the U.S. and $150 for international subscriptions.
WEBSITE: CruiseIndustryNews.com is the most visited cruise news website in the industry, featuring daily updates, exclusive photos, original content and more.
EMAIL NEWSLETTER: Cruise Industry News offers two email newsletters, with Daily News and Breaking News options available. Sign up today.
EXECUTIVE GUIDE: Includes 80+cruise lines, 1,000+executives – names and titles, addresses, fax, phone, email addresses, ships: $199.
DIGITAL REPORTS: Cruise Industry News offers digital reports for download in PDF format. They cover niche and emerging cruise industry trends such as China, Luxury, Expedition and more.
Cruise Industry News gives you the cruise industry today, its history, and its future.
Cruise Industry News
441 Lexington Avenue
Suite 809
New York, NY 10017
Telephone: 212-986-1025
Telefax: 212-986-1033