Two kilometers of fiber optic cable on the MSC Meraviglia interact with 16,000 connectivity points, including 3,000 beacons and 700 digital access points in an effort to provide a connected experience to passengers, according to Daniele Buonaiuto, CIO.
Guests on MSC's newest vessels and the recently-refurbished MSC Splendida can indulge in a state-of-the-art digital platform in MSC for Me, the company's app. Plans call for a fleetwide roll out over time.
"In addition, all our ships offer consistent internet connectivity," Buonaiuto said. "We work with the leaders in satellite connectivity at sea. Onboard our fleet, we invest in the best hardware we find on the market. Also, an automatic failover between MEO (medium earth orbit) and GEO (geostationary satellite) satellite connectivity enables us to offer the most consistent connected experience for our guests."
The company monitors bandwidth usage by guests and crew, and adjusts capacity as needed.
Bandwidth is managed efficiently and on a per-cruise basis.
"Also, during certain times of the year when our guests and crew like to be more connected to their families and friends, we can add more capacity," said Buonaiuto.
"To maximize bandwidth efficiency and throughput for the entire MSC fleet, we have full flexibility through a cloud that easily allows us to reallocate bandwidth between the vessels.
"We are able to provide significant throughput to the entire MSC fleet, and we have reached peaks of 600 megabits on a single ship," he continued.
Year-over-year, the company has doubled its overall satellite bandwidth, and that is way up from a pipeline of just 5 megabits a few years ago, with ships now averaging a connection of 250 megabits.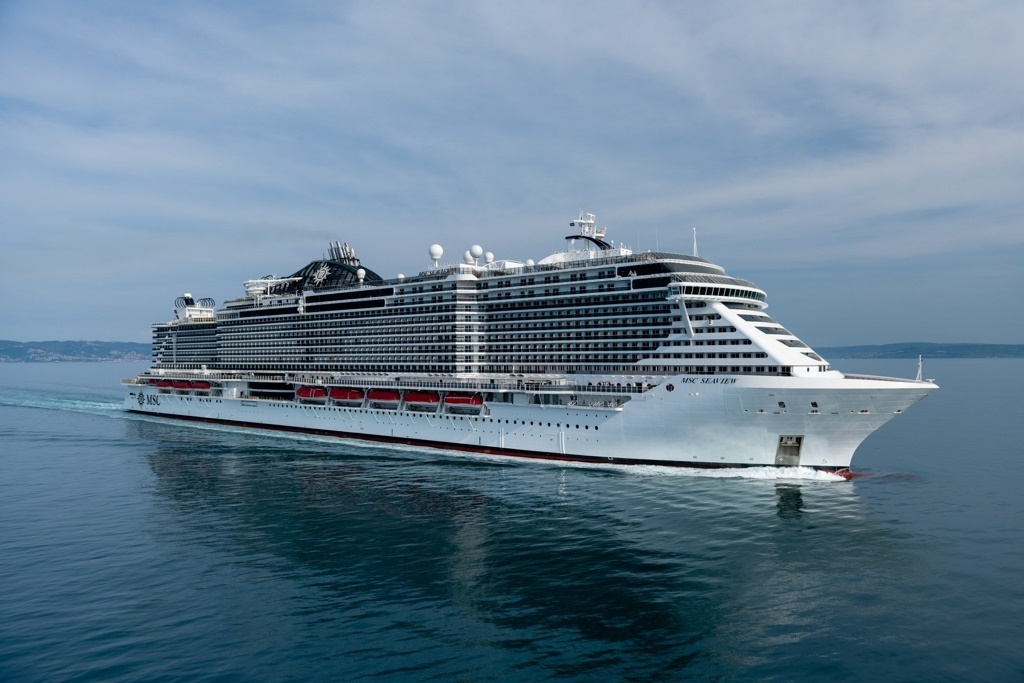 "It's only going to increase. Given the rising demand for greater bandwidth, we believe throughput in gigabits will soon become a reality," Buonaiuto told Cruise Industry News.
Company information shows the average guest was 46 years old in 2017, meaning a healthy appetite onboard for data.
Three different internet plans are available, starting with a basic plan and extending to a more premium offering that allows for video streaming.
MSC optimizes its bandwidth by utilizing compression technologies and acceleration devices. Traffic is also grouped and optimized by access level, including guest, crew, voice and business applications.
The overall experience, though, is to provide a vacation experience tailored to the needs of a guest, Buonaiuto said, whether that person wants to be "totally disconnected" or be able to watch Netflix.
Excerpt from Cruise Industry News Quarterly Magazine: Summer 2018