Port Canaveral has welcomed home Royal Caribbean's Allure of the Seas, set to sail three- and four-night getaways to The Bahamas and the line's private island, Perfect Day at CocoCay.  
 "We're proud to be Royal Caribbean's partner in this industry's first offering," said Port Canaveral CEO Captain John Murray. "Our partners see a strong demand in our market for shorter itineraries on an Oasis Class ship. We are thrilled to welcome home the Allure of the Seas and look forward to delivering exceptional customer service experiences to their cruise guests."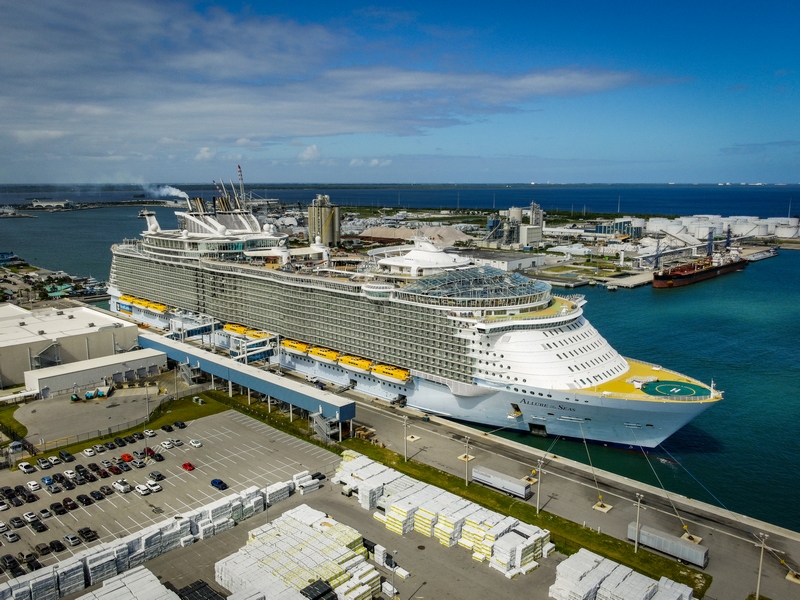 In anticipation of the ship, Port Canaveral has expanded its parking capacity with approximately one thousand new spaces near Cruise Terminal 1 to cater to cruise guests arriving by car.
 Per the maritime tradition, Murray greeted the ship's Captain Tobias Oster and Hotel Director Adriana Tibaudo.
The Allure now stands alongside other Royal Caribbean ships homeporting at Port Canaveral, including the Wonder of the Seas as well as the Mariner and the Adventure of the Seas.
Photo: Capt John Murray (R) and Capt. Tobias Oster (L)