Regent Seven Seas Cruises unveiled the details of its new multi-million-dollar art collection to be displayed onboard its newest ship, the Seven Seas Grandeur.
The 1,600-piece collection took nearly two years to complete sourcing from artists and galleries worldwide. Guests will be able to see the collection when the new ship launches in November 2023.
As another first at sea, Regent will be introducing a digital art tour – Art Experience – available via the new Regent Mobile App to be launched on the Seven Seas Grandeur. The digital art tour will offer an interactive experience for viewers to connect with the artwork and the artist. Travelers can scan select artworks via the app and see a film showcasing the artist's process and inspiration for the piece. The new Regent Mobile App will also enable travelers to review the daily program guide Passages, view the shore excursion catalog, restaurant menus and ship phone directory.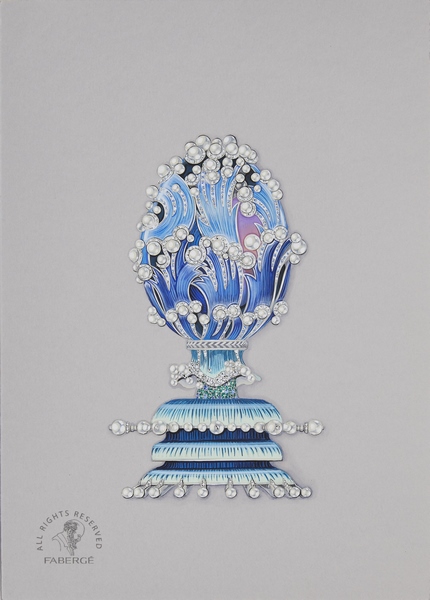 Highlights of the new art collection include:
Pablo Picasso: "Toros y Toreros", "Antes de picar al toro" and "Picador picando al toro, con matador al quite";

Fabergé: "Journey in Jewels";

Walter Goldfarb: "The Enchanted Tree"

Zheng Lu: "Water in Dripping – Waterfall".
"With each new ship, our team works tirelessly to identify and source the most impressive array of art pieces, building a collection that would be enviable by most modern-day museums, to ensure our guests' time onboard is as enriching and thought-provoking as their time on land," said Andrea DeMarco, president of Regent Seven Seas Cruises.
"It is extremely rare to enjoy such personal access to artwork of this caliber, and now guests will be able to connect deeper with the art and artists they've fallen in love with onboard our ships through our first-ever virtual art tour. Regent's art-loving guests will find Seven Seas Grandeur to be one of most engrossing galleries they have ever explored."
Regent's Art Director Sarah Hall Smith, spent almost two years piecing together the art collection for the Seven Seas Grandeur.
"Seven Seas Grandeur is inspired by the past, reimagined for the future and we've endeavored to mirror this with a fascinating onboard art collection," said Hall Smith. "The artwork featured on Seven Seas Grandeur includes work from some of the most notable artists of our time, from Pablo Picasso to Eduardo Arranz-Bravo, as well as unique installations and features such as the largest hand-woven tapestry on board a Regent ship, a hand-cast glass Bonsai Cherry Tree Sculpture and first Fabergé egg to live permanently at sea."