Carnival Cruise Line's latest ship, the Carnival Jubilee, departed from Papenburg on Monday, October 30, 2023, heading to Eemshaven in the Netherlands, traveling along the river Ems backwards. The conveyance was carefully timed with the tidal range on the river.
Cruise Industry News received exclusive photos from Oceanliner Pictures and Oliver Asmussen showing the ship as it makes its way to the North Sea in preparation for its sea trials, where the Jubilee's technical and safety systems will be tested before the ship is handed over to Carnival Cruise Line.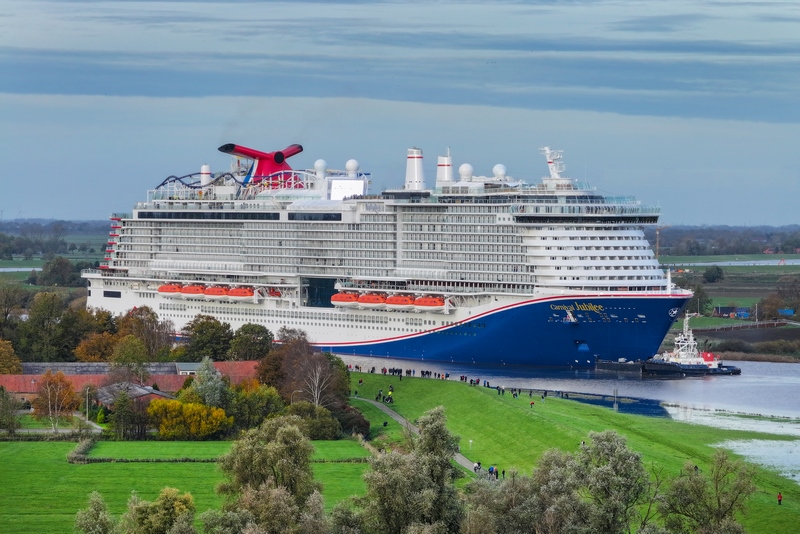 Once the sea trials have been completed, the Carnival Jubilee will be ready to commence its inaugural season, operating week-long sailings in the Caribbean from Galveston.
According to Meyer Werft's statement, the Ems conveyance was scheduled to begin at approximately 9:30 a.m. local time on Monday. The Excel Class ship was set to pass Emden at roughly 3:15 a.m. and arrive in Eemshaven, Holland in the early morning hours on Tuesday, October 31.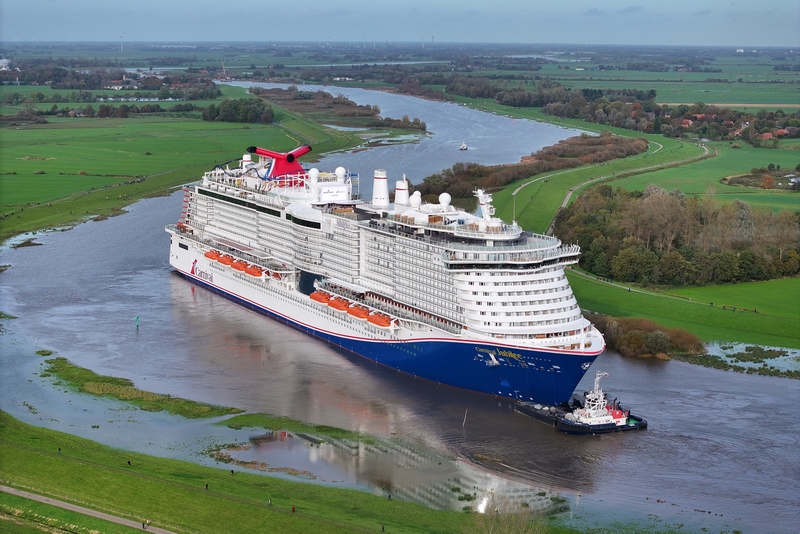 The Carnival Jubilee will make its debut in late 2023, setting sail on its inaugural voyage on December 23, 2023. Homeporting in Galveston, Texas, the ship will offer regular seven-long sailings from the port year-round. The week-long maiden sailing features stops at popular Western Caribbean destinations including Roatan, Honduras and Costa Maya and Cozumel in Mexico before returning to Galveston.