Currently under construction at Meyer Werft shipyard in Germany, the Disney Treasure will introduce new food and beverage concepts when it enters service for Disney Cruise Line in late 2024.
According to Daniel Cowan, the company's Senior Manager of Dining Standards and Service Excellence, the new offerings are highlighted by Jumbeaux's Sweets ice cream parlor.
"It's very reminiscent of Jumbeaux's Café from Disney's Zootopia movie. It's a great place for the family, with beautiful food," he said, noting that the venue serves a selection of ice cream and gelatos, in addition to different homemade sweet treats.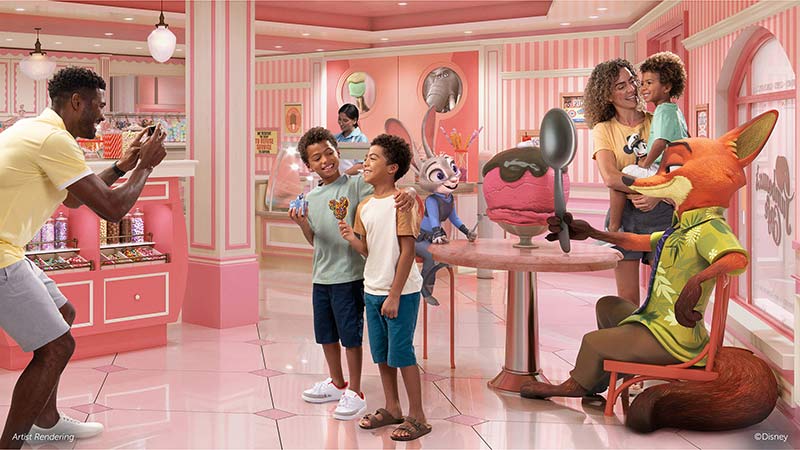 With three main dining rooms, the 2,500-guest vessel will also offer Disney Cruise Line's rotational and theatrical dining concepts.
"We were the first cruise line to introduce rotational dining, and this really is one of our guests' favorites," Cowan said.
As part of the concept, passengers rotate to "uniquely themed" dining rooms every night, with their waitstaff following them through the experiences, he explained.
"It's truly a blend of great experiences and great service," Cowan said, noting that, on the Disney Treasure, the concept will include three different venues.
"We have two of our guests' favorites: 1923 and World of Marvel. The first is a tribute to the golden era of animation and our wonderful animators."
The restaurant serves a menu inspired by cuisine heritage that serves as a tribute to California in 1923, he explained.
"World of Marvel is a unique cinematic experience, in which you are thrown into a movie and have an incredibly diner," Cown said, speaking at an event following the reveal of the Treasure in September.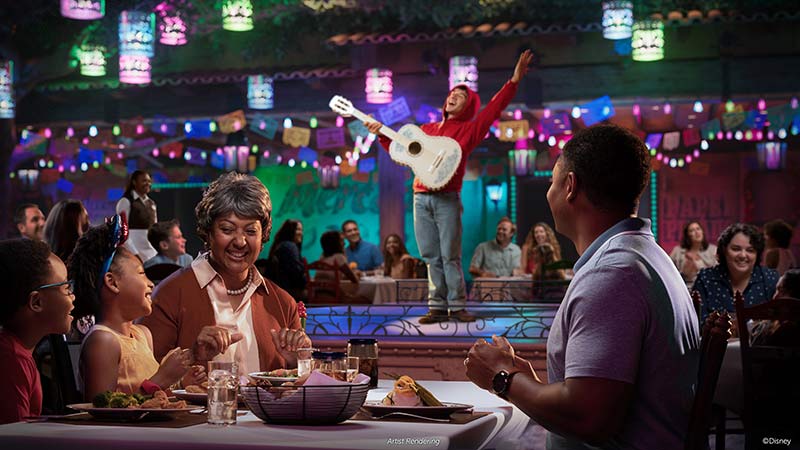 The Disney Treasure is also introducing Plaza de Coco. Inspired by Disney Pixar's Coco movie, the venue will serve traditional Mexican cuisine with a modern twist, he added.
"We'll have phenomenal entertainment, with live music, action, singing and great food. It will be a great time for the family to be together."
With the ship offering seven-night cruises to the Caribbean, guests will be able to enjoy each restaurant twice, Cowan added.
"We do have unique experiences for both of those evenings, which are phenomenal experiences."
After spending several years working onboard, he sees the possibility of crew and guests making connections as one of the most exciting features of the new ship.
"That combination of guests being immersed in and enjoying the experiences, and Disney's legendary service is special, it really works," he said, noting that the crew is who actually builds "magical memories" with the families.
"On the Treasure, everybody is going to be on an adventure together, so everybody is going to enjoy as you move through the cruise," Cowan concluded.
Other dining venues onboard the Disney Treasure include three upscale restaurants: Palo Steakhouse, Enchanté by Chef Arnaud Lallement and The Rose.
Inspired by Walt Disney Animation Studios' Beauty and the Beast, the adult-only locations will serve exceptional beverages and gourmet meals, Disney Cruise Line said.