Royal Caribbean International's Utopia of the Seas is now one step closer to its debut in Port Canaveral (Orlando), Florida, in July 2024 as the ship floated for the first time over the weekend, marking a major milestone and the next phase of construction at the Chantiers de l'Atlantique shipyard in Saint-Nazaire, France.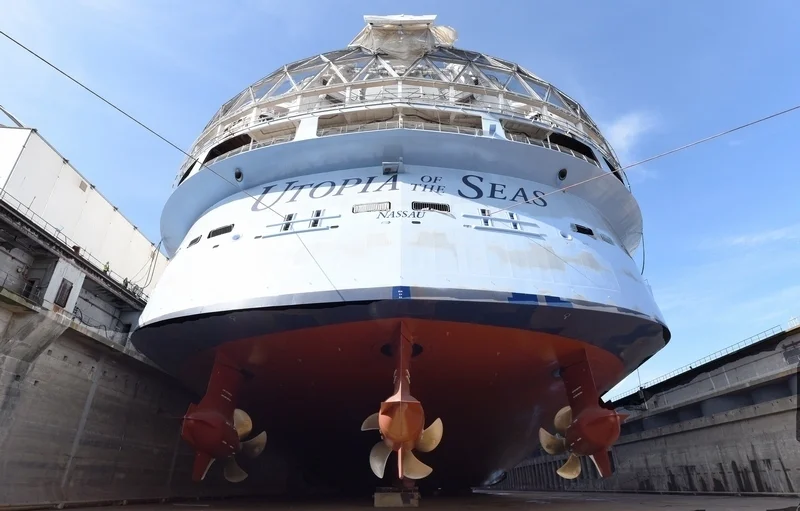 Known as the float out, the key moment in the construction of Utopia took 17 months to reach, according to a statement.
The process itself took nearly 15 hours, beginning with filling the new ship's drydock with more than 46 million gallons of water overnight.
The Utopia was then moved into an outfitting dock, where it will be completed in summer 2024 and become the first Oasis-class ship powered by LNG.