The new Seabourn Pursuit, delivered last week, has become Seabourn's second purpose-built expedition ship for the Carnival Corporation-owned brand.
The ship offers several new and unique features, including custom-built submarines, duplex suites and eight dining venues.
Cruise Industry News selected five of the ship's coolest attributes.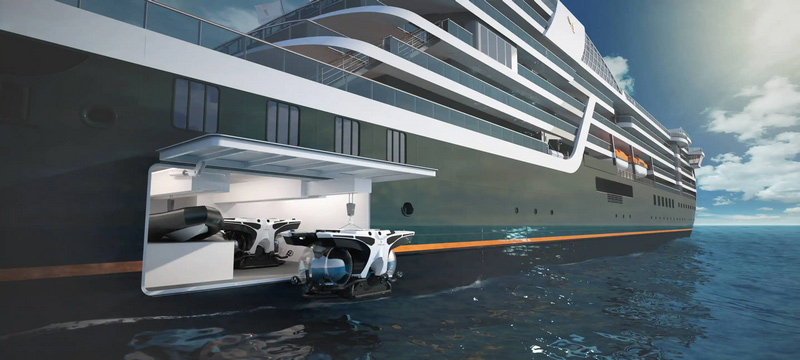 Expedition Features and Gear
Built to sail in remote and polar areas, the Seabourn Pursuit is equipped with dedicated expedition features, including a PC6 ice-resistant hull and other special hardware technology.
The ship also carries two custom-built submarines, 24 Zodiacs, eight sea kayaks, and a 26-person expert expedition team whose role is to engage guests throughout each voyage.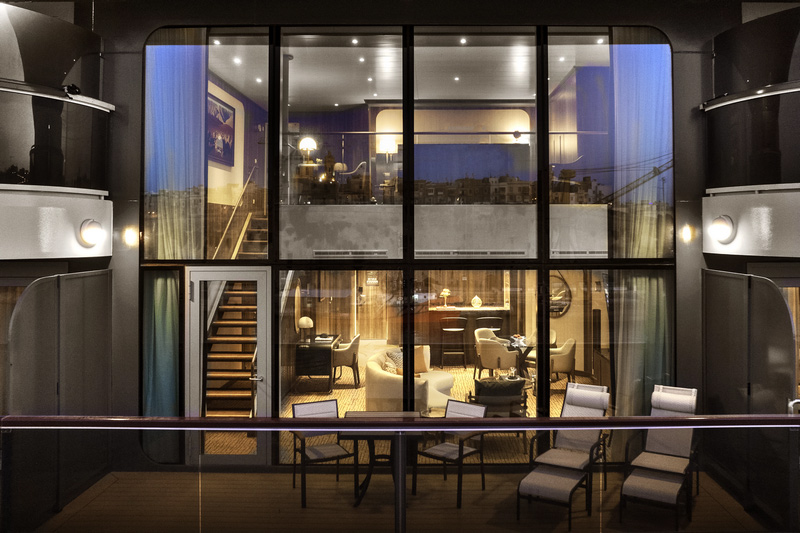 Duplex Suites
The Seabourn Pursuit offers guests the unique Grand Wintergarden Suites. The duplex staterooms are among the largest onboard the 264-guest ship and feature over 90 square meters of area.
In addition to floor-to-ceiling windows and private balconies, the suites also offer an ample living area, a walk-in closet and a spacious bathroom with a large bathtub and more.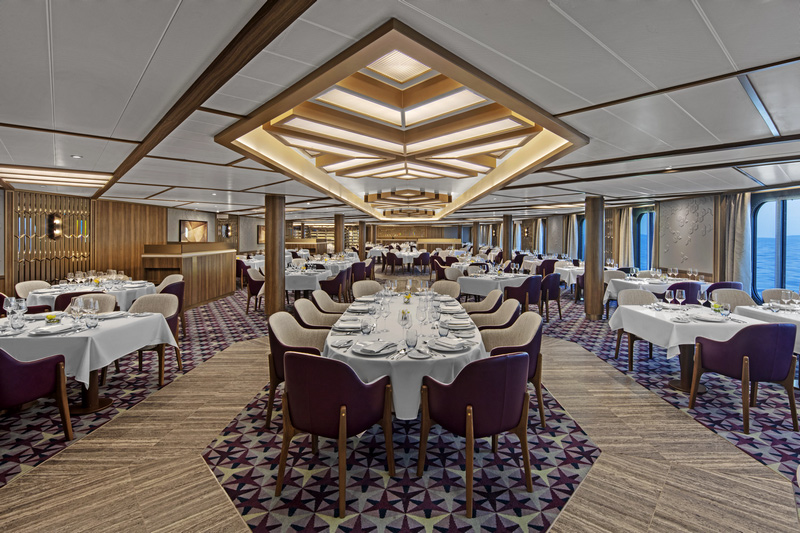 Eight Dining Venues
In line with the other ships in the Seabourn fleet, the Pursuit offers a great variety of dining venues and restaurants.
According to the company, a total of eight options are available onboard the ship, including The Colonnade, a casual venue that opens for every meal. On selected nights, the restaurant also offers a special menu signed by the Michelin-starred Chef Thomas Keller.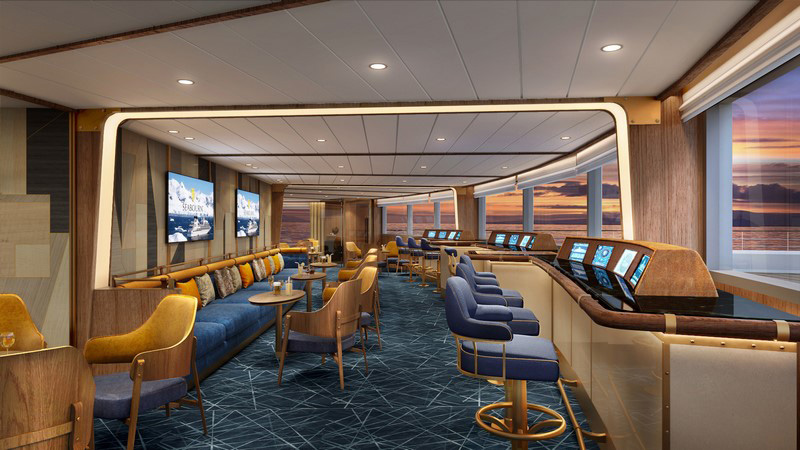 Bow Lounge
One of the most unique spaces onboard the Seabourn Pursuit is the Bow Lounge. Mixing entertainment and enrichment, the venue is located at the forward-most part of the vessel and uses touch screens to show guests the ship's plotted location, as well as navigational charts and scientific information.
The Bow Lounge also provides the closest access to water level via the foredeck.
According to Seabourn, the area is the perfect spot for guests to spend some time watching marine life.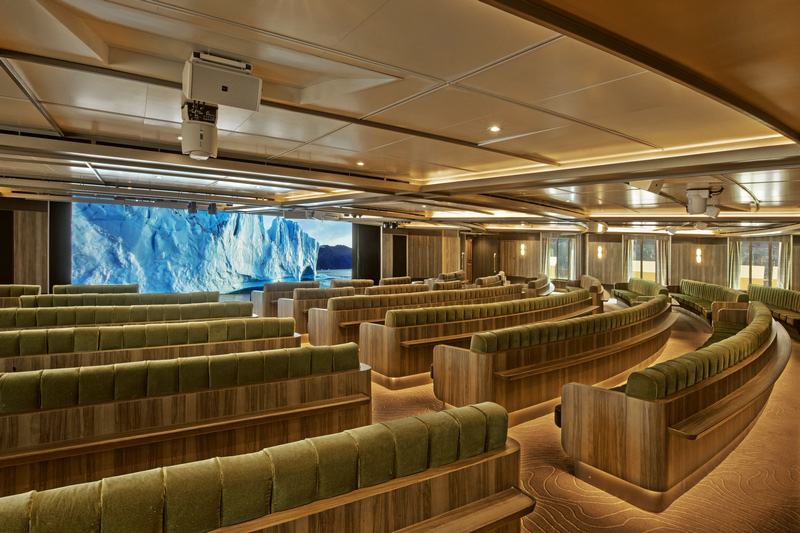 Discovery Center
According to Seabourn, the Discovery Center will serve as the teaching and academic center for natural history and cultural programming onboard the Pursuit.
Spacious enough to accommodate all the guests at once, the venue offers lectures, briefings, and the Seabourn Conversations enrichment program. Regarding design, the lounge incorporates the organic shapes of topography maps, Seabourn said, and was inspired by the "compelling landscape" of some of the expedition destinations.