Havila Voyages announced that the Havila Polaris and Havila Pollux were delivered to the company during an official ceremony at the Tersan shipyard in Turkey on August 1, 2023.
Havila Voyages CEO Bent Martini referred to this moment as "a milestone for the shipping company".
The Norwegian flag and the shipping company flag of Havila Voyages were raised on the two new ships located at the Tersan shipyard near Yalova in Turkey.
"We have now reached our goal following a process that required a lot of time, resources, and perseverance. In particular, it has demanded a lot of patience from the Norwegian authorities with whom we have an agreement to operate, our customers, coastal communities, our partners, and all employees," added Martini.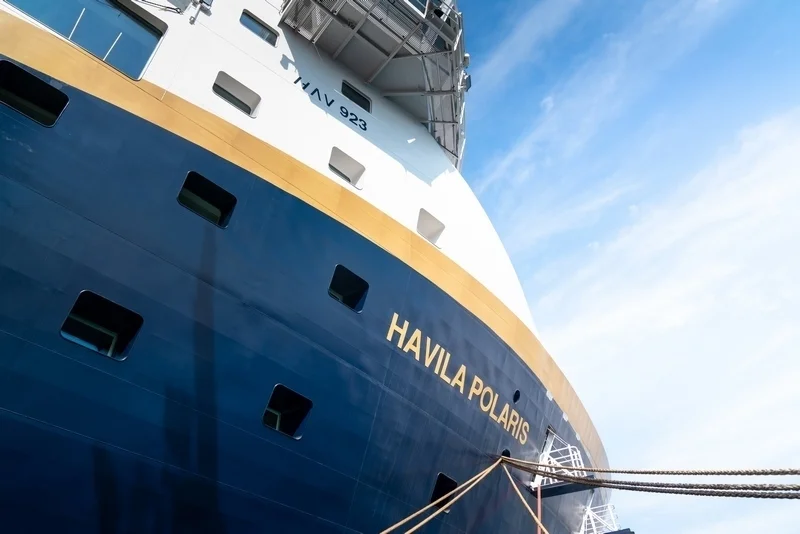 "We remained confident we would reach this moment, even though we have encountered new challenges at every turn. Now that we finally possess our own beautiful and state-of-the-art coastal route ships with spacious cabins and a high level of comfort for everyone on board, it's a milestone for the shipping company."
The Havila Polaris is set to start sailing from Bergen on August 17 and will be the first to leave the Tersan Shipyard. Soon after, the Havila Polaris is planned to follow the same route before it starts sailing from Bergen on August 23.
"Our crews will shortly move on board, and we will now get the necessary equipment customs cleared before the final checks. Then Havila Polaris will depart and head towards Bergen. Depending on the weather conditions we encounter on our way home, it will take 10 to 12 days to bring the ships back to Norway. That means long, busy days ahead to prepare the ships and finish the final touches before we can welcome the first guests on board for the maiden voyages on Havila Polaris and Havila Pollux," said Martini.