Global Ports Holding (GPH) announced that it has signed a 30-year concession agreement, with a potential 10-year extension option, with the Government of Saint Lucia for cruise-related operations in Saint Lucia, according to a press release.
Under the agreement, GPH will manage the cruise port operations in Saint Lucia while investing in a material expansion and upgrade of the cruise port facilities. Thanks to this investment, the existing berth in Point Seraphine will be expanded to accommodate large cruise ships. GPH will also invest in the transformation of the retail experience at the cruise port, including redeveloping the Vendor's Arcade and developing a new Fishermen's Village at Bananes Bay.
GPH is committed to driving economic benefits for residents by improving the facilities in and around the port, which will bring an increase in passenger spending.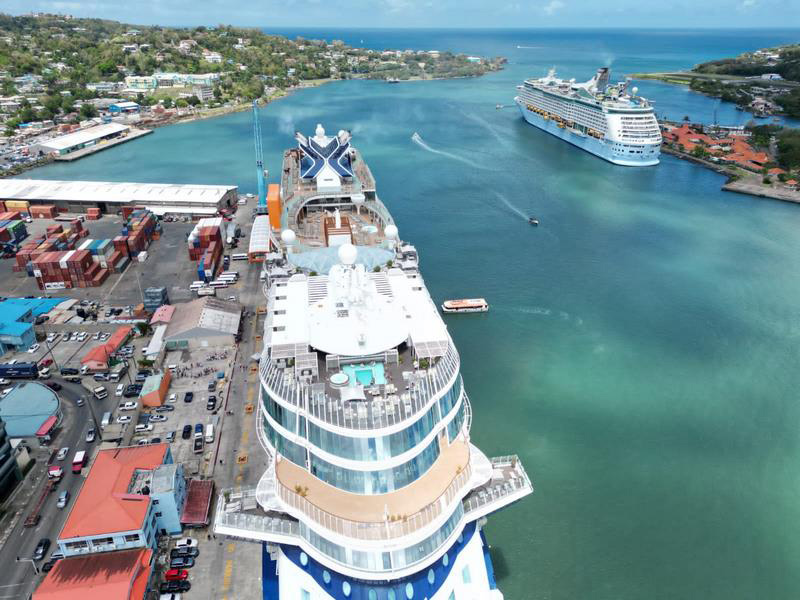 Over the previous 12 months, St Lucia welcomed 590,000 passengers (compared to 709,000 in 2019). Extending the pier and upgrading the facilities is expected to help increase passenger volumes to over a million.
Global Ports Holding Chairman/CEO, Mehmet Kutman said: "I am delighted that the Government of Saint Lucia has awarded GPH the cruise port concession for Saint Lucia. This concession represents another significant milestone for GPH as we continue successfully growing our global cruise port network. The award is a further endorsement of our operating capabilities and the benefits our stakeholder partnership approach can bring to cruise destinations, passengers and the local population. The GPH team very much looks forward to working with all stakeholders to build further on the success of this wonderful destination."