Emerald Cruises' second luxury ship, the Emerald Sakara, departed on its inaugural sailing from Piraeus on August 5, according to a press release.
The Emerald Sakara is now sailing the eight-day Ionian Sea Adventure itinerary to Rome. Guests had the chance to visit the island of Cephalonia in Greece before reaching Giardini Naxos in Sicily. The new ship will then make its way up the western coast of Italy stopping in Amalfi, Sorrento and Capri, before arriving in Rome.
"Launching a new luxury yacht is always exciting as the tremendous work done by our talented team of designers and builders comes to life," said Glen Moroney, Scenic Group chairman and founder.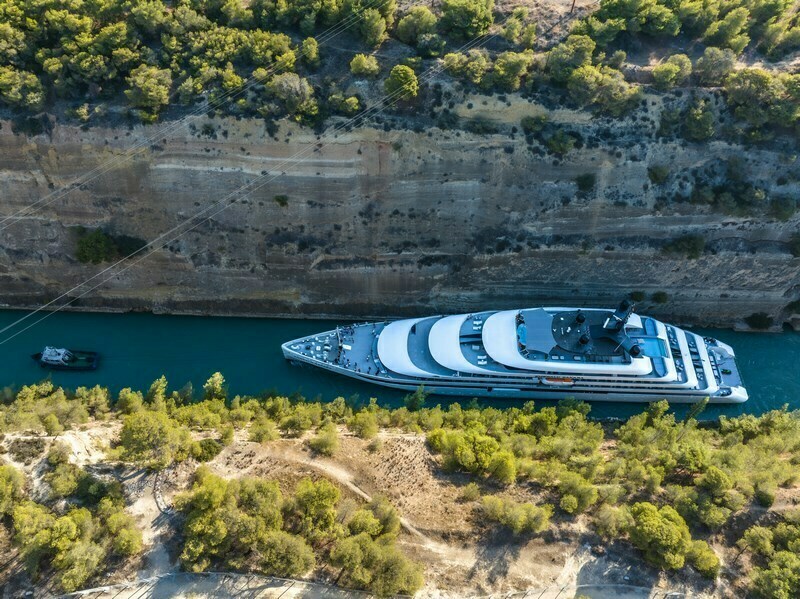 "Being able to add Emerald Sakara nearly a year after we launched Emerald Azzurra speaks volumes about how well our yacht cruising program has been received by guests, travel advisors and charter partners. With Emerald Sakara, we are opening up even more exciting new destinations for our guests to explore."
Following its inaugural voyage, the Emerald Sakara will spend the summer season exploring the coastal waters of Italy, Greece, Türkiye and the Adriatic.
For the winter, both the Emerald Sakara and Emerald Azzurra will sail the waters of the Caribbean and Central America.
The Emerald Sakara will embark on its first Eastern Caribbean and Grenadines on November 18, 2023. The company's new ship will be christened in San Juan, Puerto Rico on December 2.