The new Carnival Jubilee has gotten its funnel, as the winged funnel synonymous with the Carnival Cruise Line brand now adorns the ship.
On Tuesday, cranes lowered the top of the funnel in place atop the Carnival Jubilee, which is docked alongside the outfitting pier at Meyer Werft in Papenburg, Germany.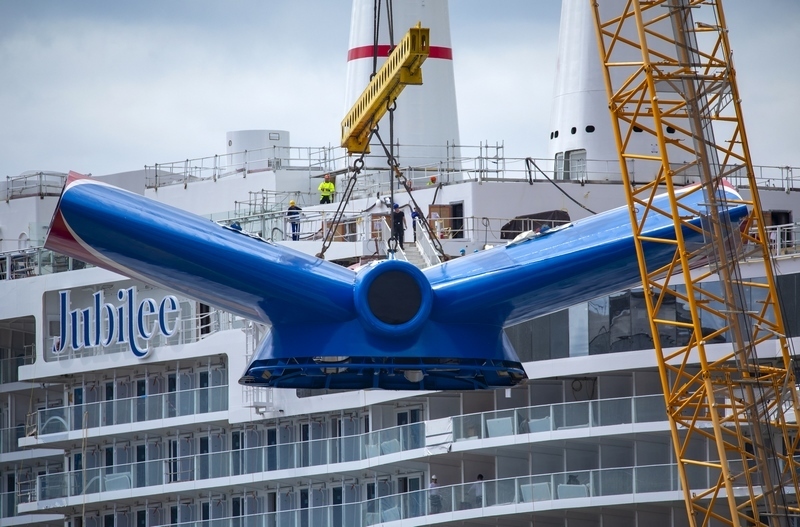 The ship's crowning took place just a few days after it first hit the water in its float out from the shipyard's covered dock and completed a series of tests on its bow thrusters and stabilizers.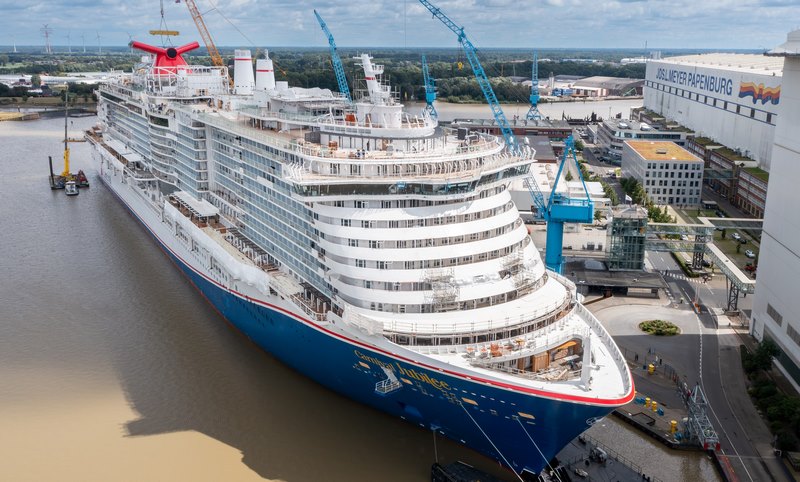 "Seeing Carnival Jubilee sport the Carnival funnel, the quintessential symbol she's a ship made for fun, is a gratifying milestone that builds on the excitement after just watching her float out and reveal another important symbol – the Texas star on her bow that signals her Texas pride," said Christine Duffy, president of Carnival Cruise Line.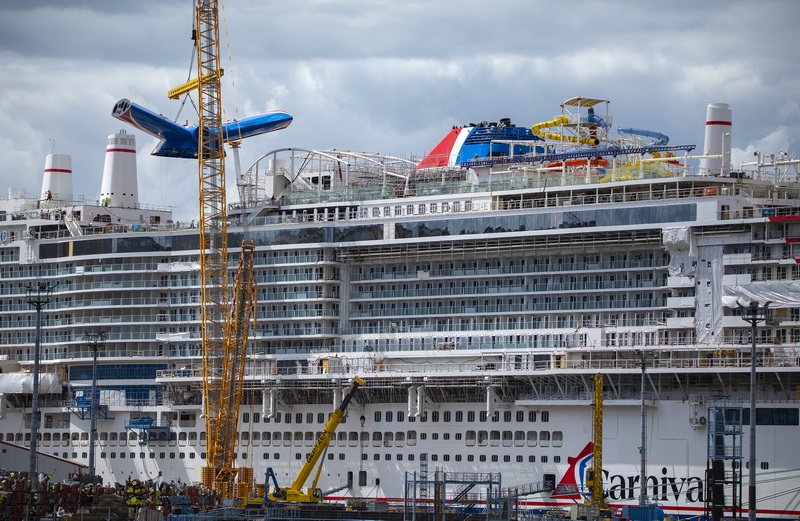 The Carnival Jubilee is set to start cruising from her homeport of Galveston on Dec. 23, 2023, sailing year-round Western Caribbean itineraries with stops in Cozumel and Costa Maya, Mexico, as well as Mahogany Bay (Roatan). To see sailings currently open for sale, visit Carnival.com here.