The new Explora I has hit the nail on the head for launching a new luxury lifestyle brand, according to the company's Head of Product and Guest Experience Jason Gelineau.
MSC's new luxury brand is a European product, designed in a subtle way, he said.
At 63,900 tons with capacity for just over 900 guests, there's also a significant space-to-guest ratio while the ship still gives off the feel and look of a mega yacht
The product itself has been built not only for today, but for the future, catering to a discerning luxury traveler that wants time and space.
There won't be any crew, as the company has dropped that term and will instead have hosts.
"That will be the seed and foundation, and will create a sense of home," Gelineau said, in an interview with Cruise Industry News. "Part of our recruitment process was a host lifestyle experience; crew welfare is not a positive term."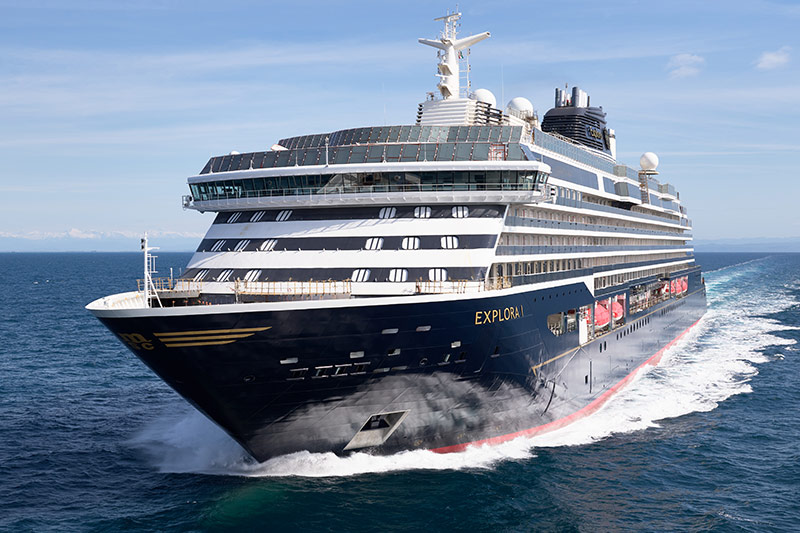 About 70 percent of hosts are coming from the cruise industry, having worked for other brands, while the rest will be new to cruise.
"We have recruited globally and went into places where there are roots in five- and six-star luxury, like the Maldives, Doha, Dubai and Abu Dhabi," Gelineau explained.
Contracts will also be shorter, and in the four-to-five-month range.
"One of the things that came out of the pandemic is the important of family time, which was holding them back from coming to sea. We also didn't want to burn out our hosts. The experience should be the same whether they've been aboard for one week or four months."
Everything on the ship has to be delivered at a high quality. There won't be any afterthoughts, Gelineau said, pointing to the spa, which the company has taken in-house.
There are also key partnerships, ranging from a deal with Steinway to provide pianos to Rolex, for a branded store, and even Moet Hennessy, not only a supplying spirits but as a training partner.
With the ship launching revenue operations in early August, Gelineau will be aboard through mid-August. The company has doubled up in certain staff positions aboard to make sure the startup goes smoothly.
Gelineau and his team will be on the look out for verbal feedback from guests.
"We have hands on and visible management. We made offices onboard very small and uncomfortable … we want to manage from the floor."