In celebration of its 183rd birthday, Cunard unveiled a large-scale cutaway image of its newest ship, the Queen Anne.
The image has been designed to resemble the advertising posters from the 1920s and offers a glimpse into the line's history. Dominik Bulka, the artist behind the image, highlights Cunard's signature venues and public spaces such as the Grand Lobby and Golden Lion pub, as well as brand new concepts for Queen Anne, including the Bright Lights Society show bar.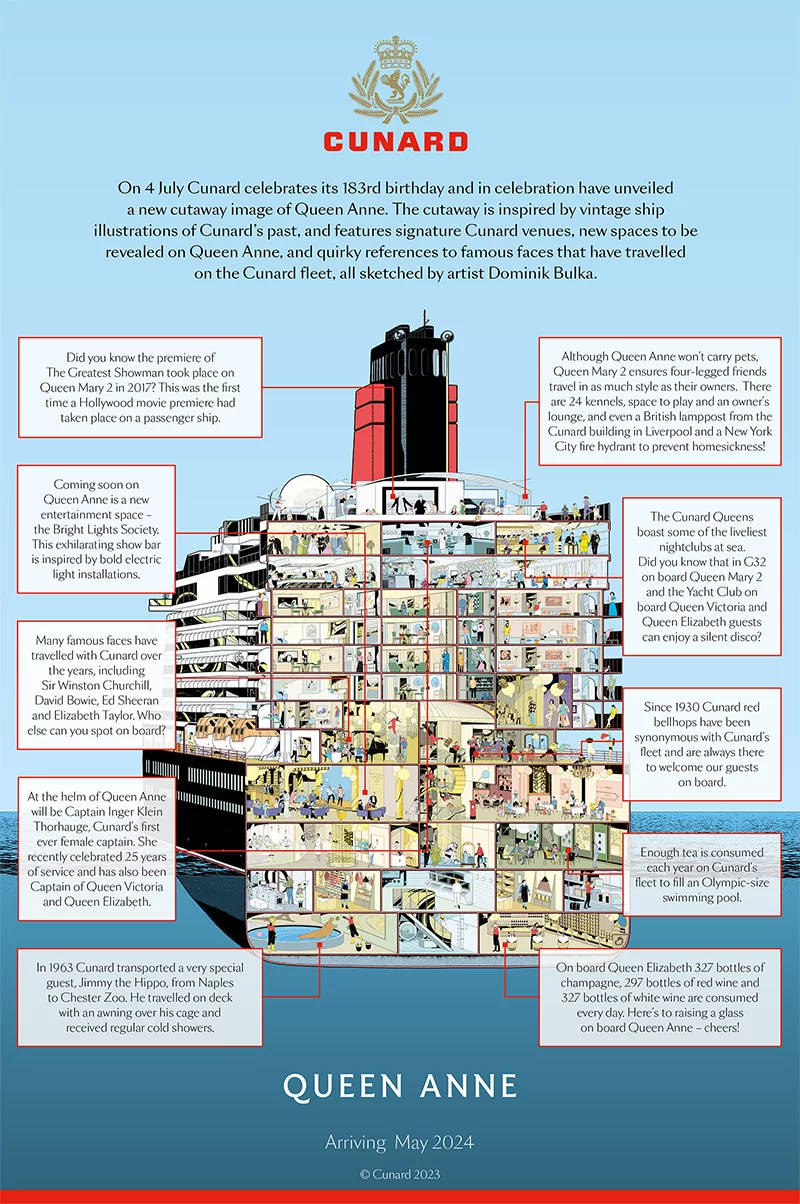 Notable features and moments from across Cunard's fleet and history include:
a reference to a transatlantic crossing in 1963 by three-year-old Jimmy the hippopotamus making his way from Naples to Chester Zoo;
The onboard kennels onboard the Queen Mary 2, housing up to 24 owner's pets;
Famous faces who have traveled with Cunard such as David Bowie and Nelson Mandela.
A number of limited-edition cutaway posters will be created ahead of the Queen Anne's inaugural voyage scheduled to depart on May 3, 2024. The image will also be available for  agents to download from Cunard's agent asset bank.