The Adora Cruises newbuild for the Chinese market has embarked on a set of sea trails set to take nine days.
The Adora Magic City will now be put through the paces before returning to the outfitting dock in Shanghai, where work will continue to finish the Vista-class ship, which is due to enter service later this year from Shanghai.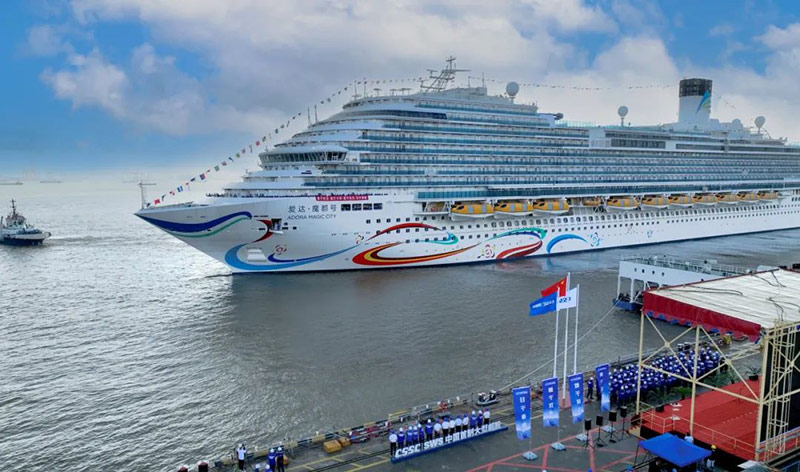 A second set of sea trials is scheduled for August, according to Chinese news media.
Adora Cruises is a joint venture between China State Shipbuilding Corporation and Carnival Corporation.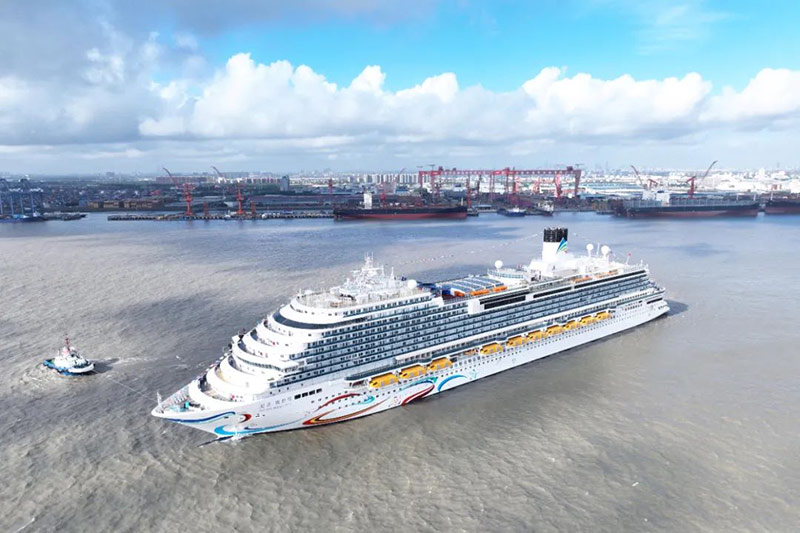 The company's other ship, the former Costa Mediterranea, is also set to launch service from Tianjin later this year. The former Costa Atlantica is also owned by the joint venture, but remains out of service. A fourth ship, another newbuild, is slated to enter service in 2025.