Park 19, a new family activity zone will debut on the new Sun Princess, the first Sphere-class ship set to launch in February 2024.
Located on decks 19, 20 and 21 onboard the Sun Princess, Park19 will offer nine engaging activities for the entire family.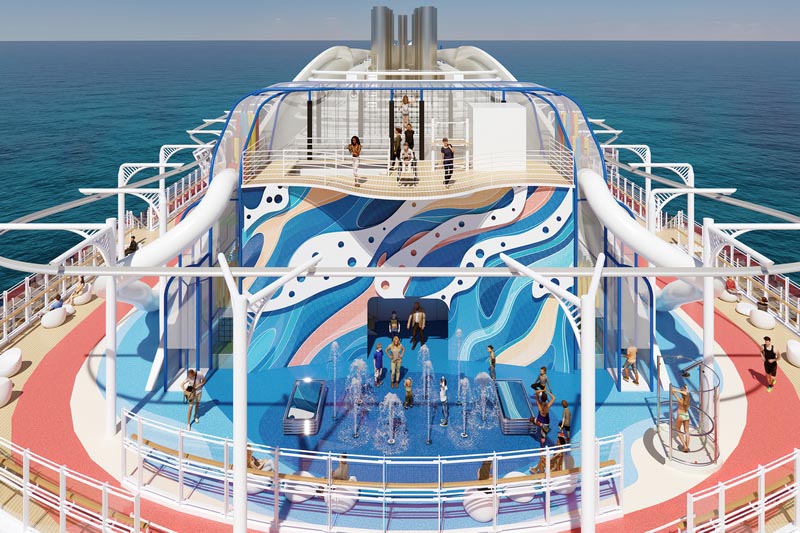 "Park19 as the name suggests is a new space created for all our guests, including activities to bring together multi-generational travel families in a location with spectacular views and fun outdoor activities for all," said John Padgett, Princess Cruises president. "The new area was tailored based on guest feedback for more family and group activities spaces."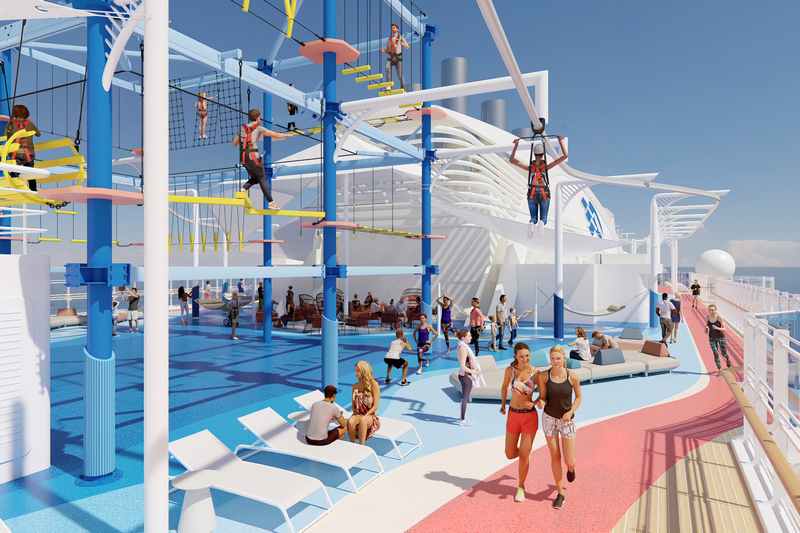 Activities in Park 19 will include:
Sea Breeze, the first Rollglider on a cruise ship.

Coastal Climb, a climbing structure where guests ascend from decks 19 to 20 through a series of obstacles.

The Lookout, an open-air observation deck.

The Net, comprising of unstable bridges, a z-shaped balance beam and climb cargo nets.

Infinite Horizon.

Hammock Area.

Splash Zone, a splash area with pop jets and a water sculpture.

Recreational Court featuring ping pong, shuffleboard, Xponential Fitness classes and morning meditation.

Jogging Track, an open-air track for walking, jogging or running.
In addition to these offerings, Park 19 will feature complimentary areas including the Firefly Park for kids from six months to seven years old, and the Neon Grove and The Underground designed for teens.
"These expanded offerings give younger cruisers plenty to explore and enjoy aboard Sun Princess, creating an even more family-friendly experience with something for everyone regardless of age," added Padgett.