After being delivered to Costa Cruises in May 2007, the Costa Serena completed 15 years in service in May, having recently relaunched service in ASia.
Built by Fincantieri at its Sestri Ponente shipyard in Genoa, the 112,000-ton vessel was one of the biggest cruise ships ever built in Italy at the time of its completion. With 292 meters in length and capacity for up to 3,780 guests, the Serena was also the largest cruise vessel serving the European market in terms of passenger capacity.
Nicknamed the "Ship of Gods," the vessel was designed with a central theme and featured public areas and décor inspired by the gods of Classical Mythology.
Designed by the hospitality architect Joe Farcus, the Costa Serena originally featured a total of 5,990 art pieces onboard. The material included 440 originals and work from 34 international artists.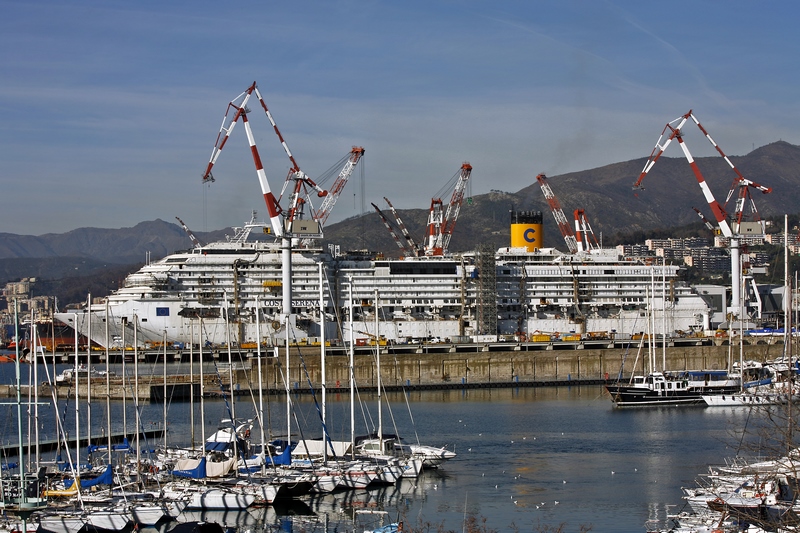 Prior to its first commercial voyage, the ship was christened in the French port of Marseille. With the French actress Marion Cotillard serving as the vessel's godmother, the ceremony was attended by over 1,200 guests.
During its maiden season, the Costa Serena offered a series of summer cruises in the Eastern Mediterranean. Sailing from the Port of Venice, the seven-night itineraries featured visits to Greece, Turkey, Italy and Croatia.
In early November, the ship repositioned to the Western Mediterranean for a winter program that included ten- and 11-night cruises to the Canary Islands, Madeira and Morocco.
After almost ten years serving Costa's markets in Europe and South America, the Costa Serena was redeployed to Asia in 2015.
Initially serving the Chinese market, the vessel remained in the region ever since. While Costa planned to bring it back to the Western Hemisphere during the COVID-19 operational pause, the Serena ended up welcoming guests back in Southeast Asia.
After three years out of service, the ship resumed guest service earlier this month, as part of a local charter in Thailand.
Extensively refitted over the years, the Costa Serena currently offers an array of facilities that include three pool decks, four different restaurants, multiple bars and lounges, a three-deck theatre, a casino, a fitness center, a waterslide and more.