Codefit has been able to make a name for itself by specializing in creating custom software solutions for a number of cruise lines.
"Whenever a client encounters a particular business challenge that cannot be resolved using off-the-shelf products, we leverage our expertise and knowledge to identify the issue and requirements," said Michał Toporek, CEO. "Our agile methodology enables us to deliver fast and cost-effective solutions. We also handle the deployment process, which can typically be accomplished remotely, although our team is willing to travel worldwide to conduct onboard installations when necessary."
Among the solutions the company has developed is a new onboard photo sales system, allowing guests to view and buy photos from mobile devices or onboard kiosks.
"To improve the process, we developed our own face recognition engine that enables quick identification of passenger photos. Furthermore, by integrating with a photo lab, we were able to minimize costs and environmental impact by printing photos on demand," said Toporek.
Codefit has also deployed its own check-in app, able to integrate with Fidelio and Oracle.
"We have significantly streamlined the check-in process by providing a dedicated smartphone application that allows crews to identify passengers and perform embarkation steps anywhere in the terminal or during transfers. The app automates data entry, reducing both processing times and errors," Toporek explained.
While development times can vary, the check-in system was developed in three months, and the cruise line made the decision to deploy it fleetwide.
"Due to the sensitivity of the check-in process, remote deployment was not possible, so our team, including myself, had to travel from ship to ship," Toporek said, adding that the company spent six months installing and readying it on 12 ships.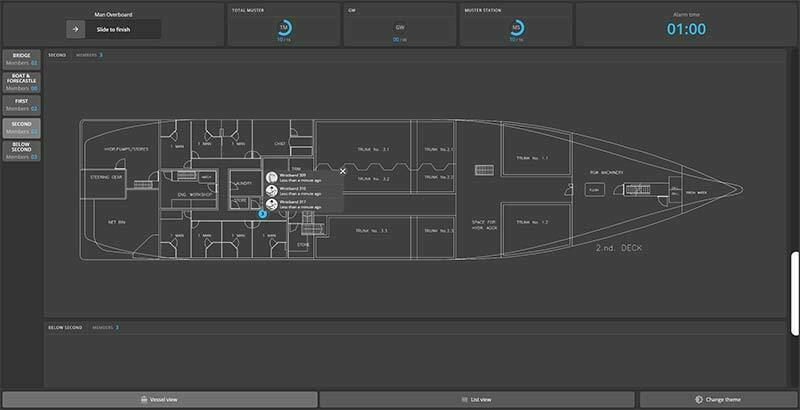 Next up, the company is working on a guest tracking system to help detect man overboard situations, mustering and providing the bridge with real-time information about every space onboard. Other projects involve AI, with an offline system in testing for face recognition engine that uses AI algorithms based on a neural network model using thousands of picture samples.
"There are many areas in the cruise industry that require investment in digitalization," Toporek continued. "One of the goals is to enhance revenue, so any aspect directly or indirectly related to revenue generation is a priority. Our focus has been on the hospitality sector, with a major emphasis on improving the embarkation process. Cruise lines are looking for new methods of streamlining this process, such as offering passengers the opportunity to complete the check-in process seamlessly from their own homes. Additionally, the introduction of digital boarding cards would allow passengers to access their cabins and order drinks using their phones or wristbands."