After arriving in Brest, France in late 2022, Compagnie Française de Croisières' ship, the Renaissance, is still being worked on ahead of its debut in May 2023.
Here are the latest images of the ship under conversion for CFC.
The renovations on the Renaissance include cabins, suites and all public spaces as well as hull painting and some technical aspects.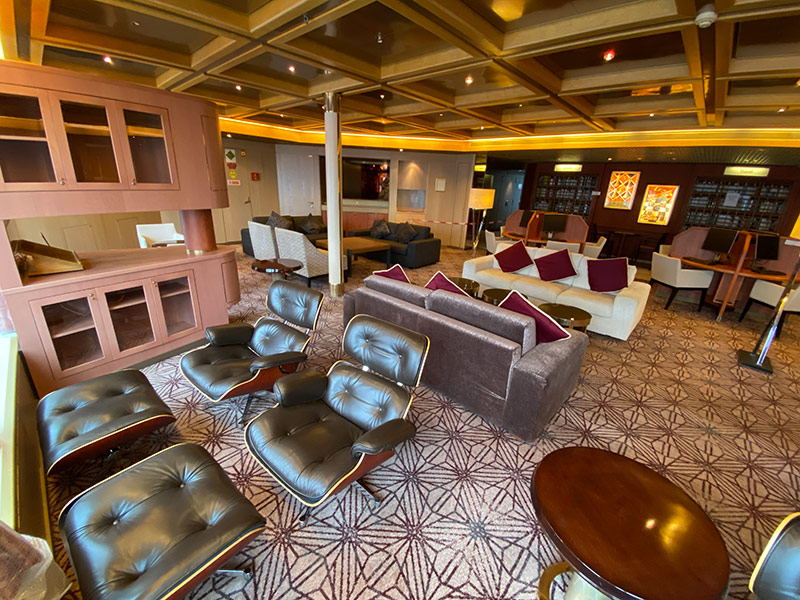 Under the supervision of Tomas Tillberg Design, all the staterooms onboard the ships have been refreshed with new carpets and curtains.
The ship has seen extensive upgrading to its interior as well as the outside deck area including new carpeting throughout the ship.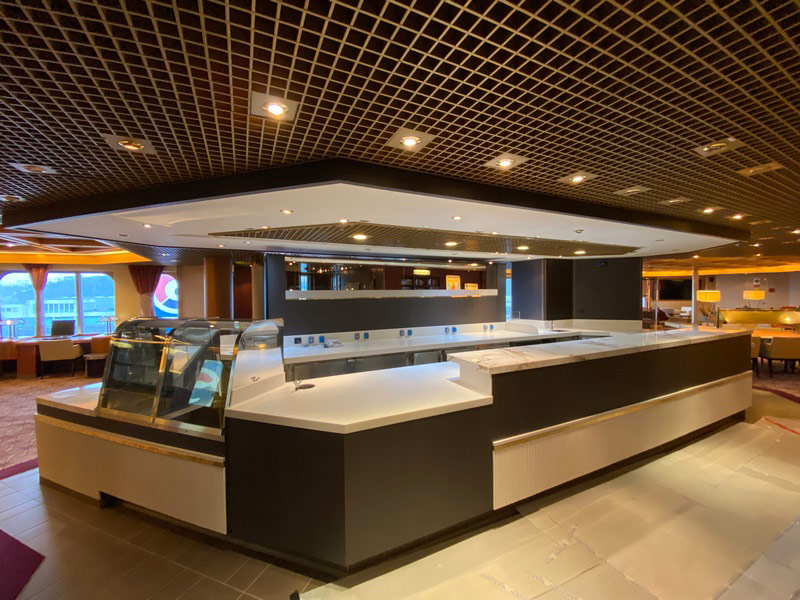 The Renaissance has also been fitted with a ballast water treatment system, replacing the current open-loop scrubber system with a closed-loop technology to eliminate pollution from exhaust gas cleaning.
The 1993-built ship is currently still at Damen in Brest undergoing the final touch-ups before its inaugural voyage for CFC.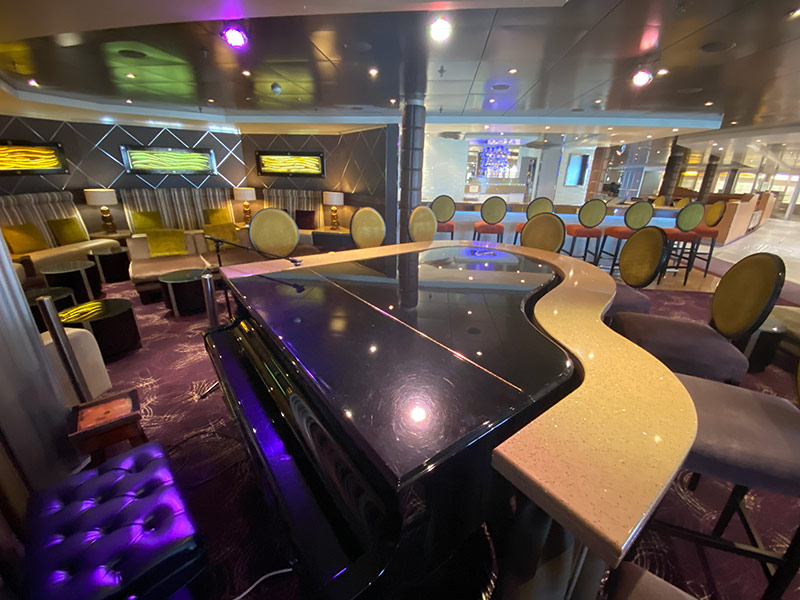 CFC, which acquired the former Maasdam in 2022, planned to introduce the Renaissance in February this year, but the cruise line was forced to delay the launch and cancel the scheduled sailings. The naming ceremony is now scheduled for May 10, after which the ship will set sail on a 10-night voyage.
The Renaissance, which will homeport in Marseille, will offer year-round sailings in the Mediterranean, Northern Europe and the Atlantic with itineraries ranging from ten to 15 nights.