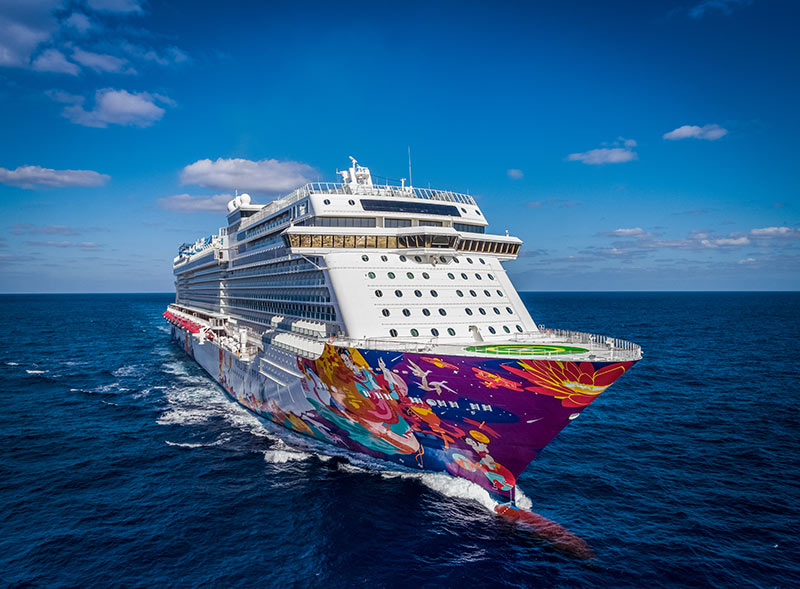 As the World Dream starts her Singapore program on Nov. 6, passengers will be able to enjoy a option that will take the regular "stay-cation" concept and turn it into a "Super Secation" experience, according to a press release from Dream Cruises.
Available on the World Dream's two and three-night high seas itineraries, the "Super Seacations" will combine various leisure and recreation facilities onboard the ship with engaging experiences that will keep guests of all ages entertained throughout their journey, the company said.
All activities onboard will be organized in accordance with permitted group sizes – specific to each activity – in line with the prevailing national policy, and measures will be in place to discourage close contact between group, Dream Cruises said in its press release.
Among the Examples:
Guests can dive into the Esc EXPERIENCE LAB on World Dream and experience VR that transports players into worlds and realities they never even knew existed.
Dream said it will have live production shows exclusively created for guests. The theater will feature reduced capacity and ample distancing between guests.
Thrill-seekers will also find adrenaline pumping fun on the outdoor Ropes Course featuring a pulse-racing zip-line suspended a full 18 decks above the ocean or climb to new heights, literally, by tackling the onboard Rock Climbing Wall.
Every 'Super Seacation' sailing of World Dream will end with Asia's one and only laser show at sea – a spectacular and perfectly synchronized performance featuring the strongest and most potent multi-coloured lasers to ever be installed on a cruise ship, with over 4 million shades to light up the most colourful voyage at sea.
With the increasing popularity of health and wellness options, Dream Cruises' Vitamin Sea & Dream is the perfect prescription for a relaxing, healthy and fun-filled vacation, featuring a combination of fitness, wellness, nutrition and fresh sea breezes.
With Christmas approaching, guests can enjoy some long-awaited and well-deserved bonding time with friends and family on World Dream with Magical Christmas celebrations, where Santa's Little Elves will be joined by the Dream mascots – the Astronaut and the Mermaid – to spread Christmas joy, happiness and love.