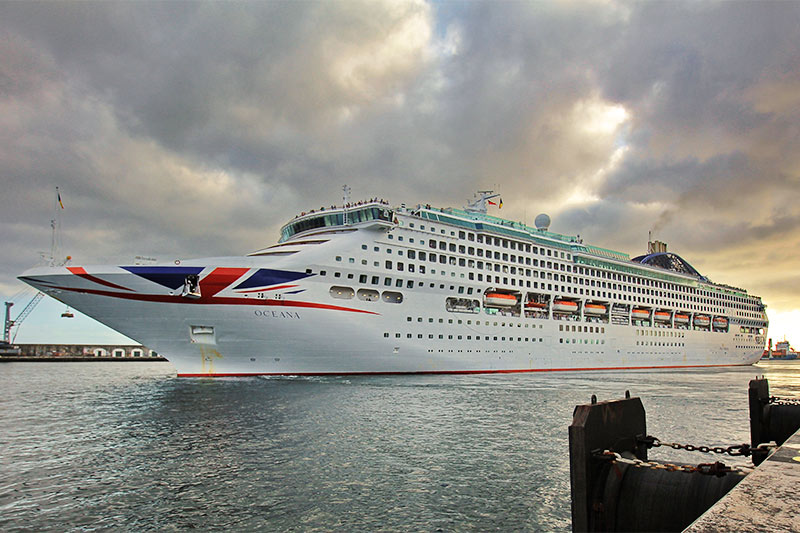 P&O Cruises announced that the Oceana has been sold and will leave the fleet.
It makes the 2000-built 2,016-guest ship the first "modern" cruise ship sold due to the COVID-19 pandemic.
A buyer or a sales price was not named.
P&O Cruises president Paul Ludlow said: "Whilst we and many of our guests will miss Oceana, her departure will allow us to focus on our remaining ships in the fleet, as capacity expands with the delivery of Iona later this year followed by her sister ship, scheduled for 2022.
"During this pause in our operations we need to fit the fleet for the future and ensure we have the right mix of ships once we resume sailing.
"I am so sorry to disappoint those guests who were booked on Oceana but I hope they will be able to find a similar alternative holiday, whether that is ex UK from Southampton or a fly/cruise itinerary."
Ship Facts:
The ship originally launched as the Ocean Princess, making it the eighth new Princess ship in 10 years.
The vessel was then moved under the P&O Cruises brand.
At the time, the strategy was to reduce the premium-market capacity of Princess Cruises
The ship was converted to P&O service at Grand Bahama. Later, a dual naming ceremony was held for both the Oceana and Adonia in May 2003.
A major 2012 drydock over 11 days saw significant upgrades.
GE Marine Solutions was tapped in 2017 to replace existing controllers with the new generation of power electronics controllers on the four propulsion drives during a 2017 drydock at Blohm+Voss.
The ship's 2019-2020 program in the Middle East was cancelled and the ship was instead reployed on long cruises from the UK to Spain, Portugal, the CAnary Islands, as well as two Northern cruise break sailings and one long Caribbean sailing.