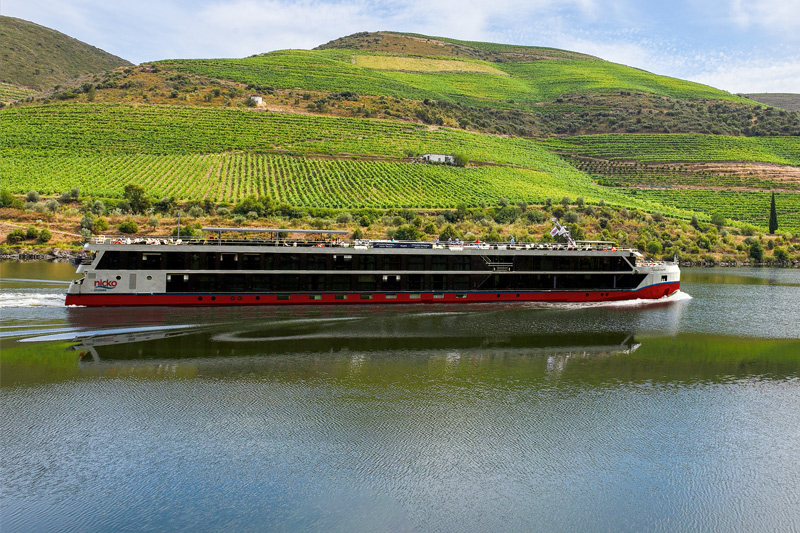 Nicko Cruises will add the Douro Serenity to its fleet for 2021, with 36 departures on the Douro River.
The German cruise brand described the 2017-built ship as having a modern ambiance and a five-star hotel product aboard for 126 guests at full capacity, who are served by 30 crew members.
"River trips on the Douro are very popular," said Guido Laukamp, ​​managing director of Nicko. "It is all the nicer that we can now expand our ship portfolio in addition to the classic Douro Cruiser for the coming year with the modern river ship Douro Serenity," Laukamp continued.
Staterooms range from 12 square meters to 29 square meters, with premium suites offering a balcony and mid-level suites having panoramic windows that can be lowered.