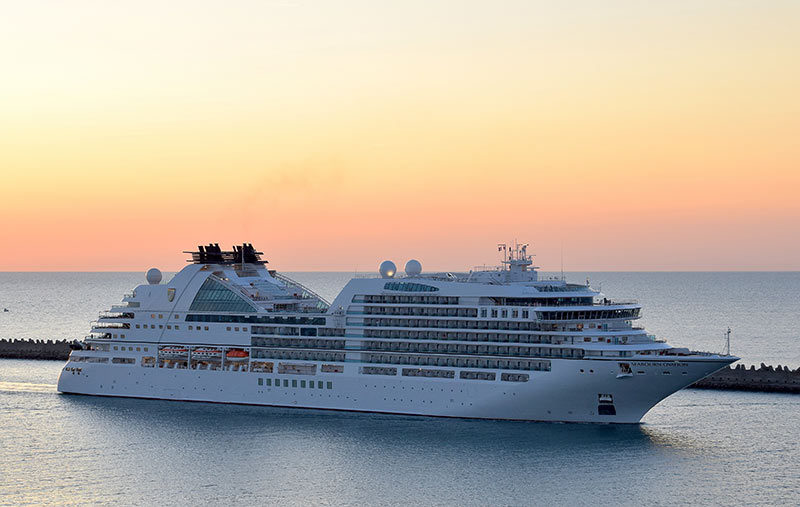 Seabourn is moving its Alaska program to combinable and open-jaw, between Vancouver and Juneau, this year. A few thousand miles east, the Eastern Mediterranean is back in a big way as the brand is returning to Turkey.
"The return to Istanbul and other Turkish destinations like Kusadasi and Bodrum, just having that ability to go back to Turkey, supercharges the seven-day program in the Eastern Mediterranean," said Tim Littley, senior director of itinerary development.
Littley said there was pent up demand for the Mediterranean, as the line's two biggest vessels will focus on the region in 2021 as the Ovation sails the Aegean and the Encore concentrates on the Rivieras and Western Mediterranean.
It's in the French and Italian Rivieras where the small-ship Seabourn product really stands out, Littley explained.
"Our ships lend themselves to that kind of regional cruising. That is our bread and butter, having access to these boutique destinations," he said.
In the Baltic, the focus is on the line's seven-day Baltic capitals program.
How does he keep the small-ship luxury product fresh? "Constant improvements. I'm always on the lookout for new or unique destinations and ports, and places we can bring those smaller ships into. Even if something is well established, it may have room for improvement."
With Alaska moving to a seven-day open-jaw product, customers can combine cruises into a 14-day sailing without repeating destinations.
Seabourn's Ventures programming, featuring hikes, kayaking and other expedition activities, is deeply threaded into the Alaska product.
"We concentrate the ship in the best part of Alaska," Littley said, "giving us the highest concentration of great destination experiences in Southeast Alaska. For example, on the way north, we pull into Hubbard Glacier. On the way south, it's Tracy Arm, also with accompanying venture programming."
Excerpt from Cruise Industry News Quarterly Magazine: Spring 2020