Lindblad Expeditions Holdings celebrated the float out of National Geographic Endurance in Ulstein Verft, Norway on Saturday, December 7, 2019.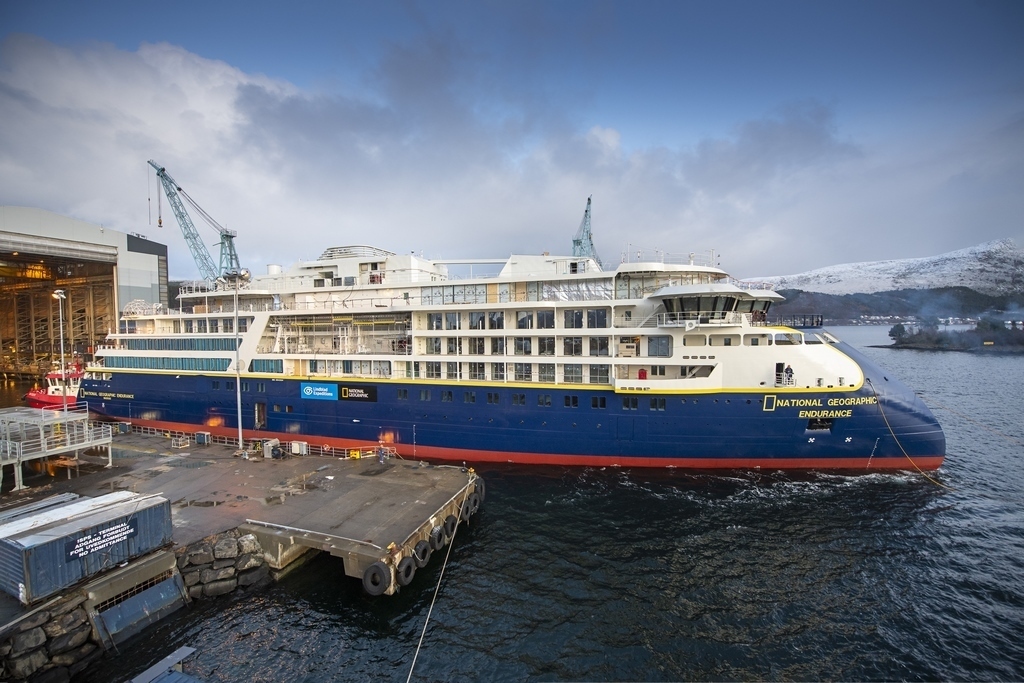 The first polar newbuild for the line, the 126-guest vessel is fully stabilized with the highest ice class (PC5 Category A) of any purpose-built passenger vessel, according to a press release.
The vessel is scheduled for delivery in January 2020.