Hurtigruten's new hybrid battery powered expedition cruise ship the Fridtjof Nansen will be completed earlier than expected following her sea trials in late November.
"We are extremely satisfied with the results of the sea trials. In fact, she performed so well that we concluded the tests a full day early. Building on the experience we got from MS Roald Amundsen, we are confident in delivering one of the most advanced vessels in the world by end of the year. In cooperation with the Hurtigruten team, our employees, subcontractors and partners on Fosen Yards have all done a great job," said Kleven CEO Kjetil Bollestad.
As a result, Hurtigruten is adding a series of shorter pre-inaugural voyages.
The expedition cruise ship is now set for delivery toward the end of this year, well ahead of her April 1 inaugural voyage from Hamburg to the Norwegian coast.
"Pre-inaugural voyages are normally offered to specially invited guests only. We want to share the special occasion and give more explorers the opportunity for a first-hand experience of the incredible MS Fridtjof Nansen and our unique expedition cruises" said Hurtigruten CEO Daniel Skjeldam.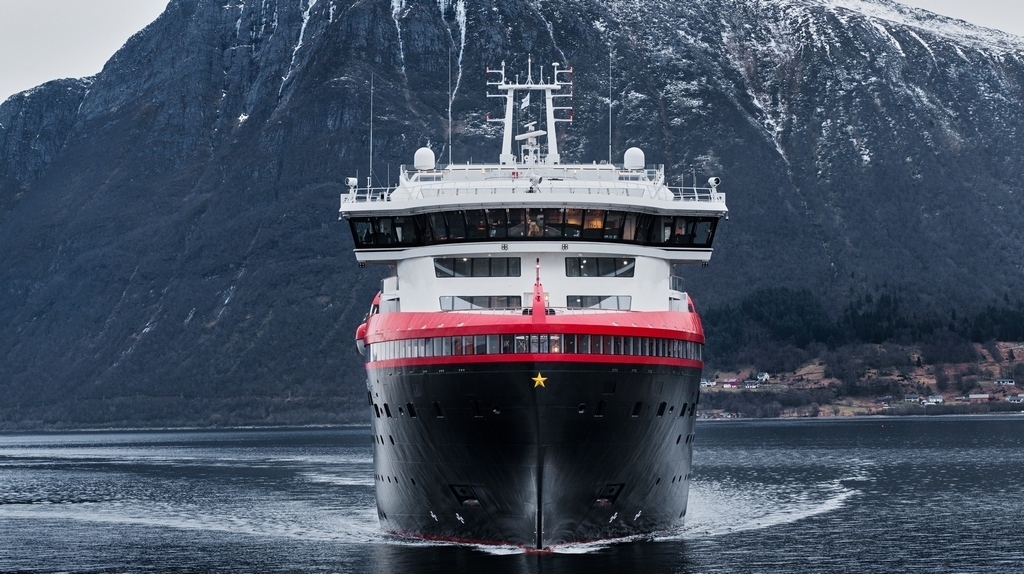 Departing from London (March 7), Liverpool (March 12) and Portsmouth (March 17), the exclusive five-night pre-inaugural voyages will take guests exploring hand-picked destinations in and around the British Isles. The hybrid powered ship will visit destinations such as Isles of Scilly, Fowey, Isle of Man and Dartmouth.