Costa Cruises has taken delivery of Costa Smeralda, its new ship powered by liquefied natural gas (LNG).
The handover ceremony took place today at the Meyer shipyard in Turku, Finland, where the ship was built.
"The Costa Smeralda will be a further boost to the use of LNG in cruise ships, a technology we were the first to believe in, setting a new course in the cruise sector. Our Costa Group has invested in the construction of five new LNG ships as part of our leadership in sustainable tourism. It is an innovation in the cruise and overall shipping industries, destined to mark a step change as it guarantees a significant reduction in our environmental impact without compromising the safety aspects that are an essential priority for us," said Neil Palomba, President of Costa Cruises. "The Costa Smeralda is a significant product innovation as well, with Italian hospitality remaining a fundamental and distinctive element of our brand, able to enchant and excite not only new cruise passengers but also more experienced ones."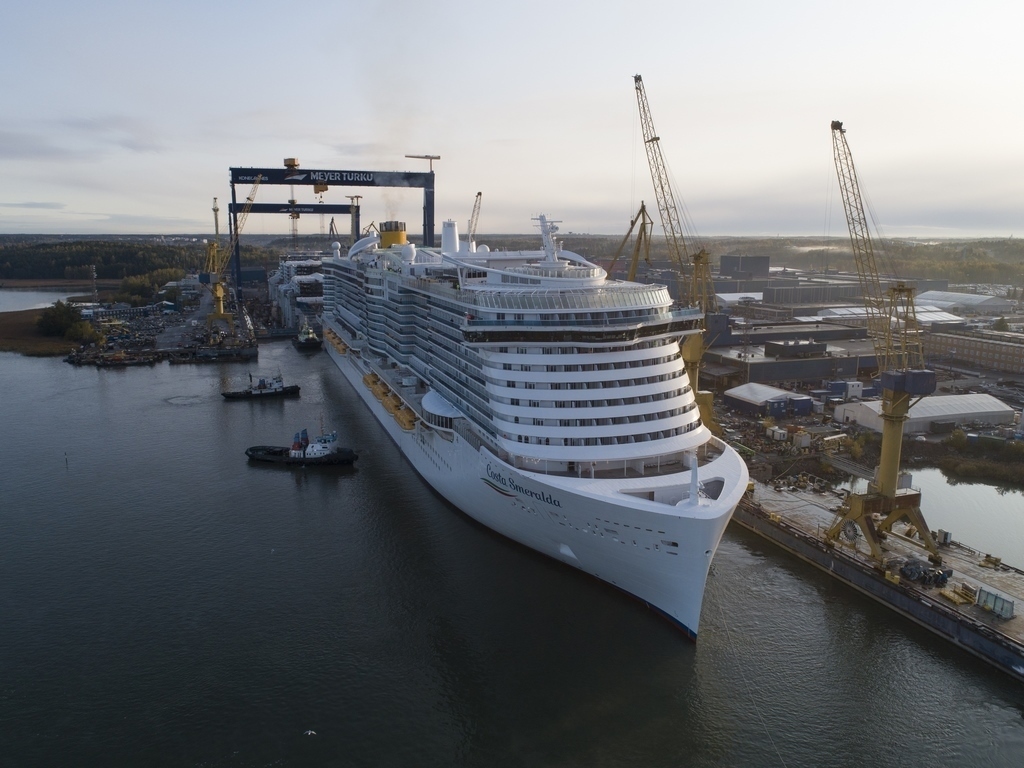 "We have used all our knowledge, skills and imagination to design and build this ship. I would especially like to mention the Colosseo, a three-deck open area in the middle of the ship with state-of-the-art audio-visual technology inside which required a specific design and building capabilities. We are looking forward to the passengers enjoying some exceptional shows and performances there," stated Jan Meyer, CEO of Meyer Turku.
The Costa Smeralda will leave the Turku shipyard on December 6 en route to the Mediterranean for three presentations with travel agents: Barcelona on December 18, where the ship will be refueled with liquefied natural gas; Marseilles on December 19; and Savona on December 20.
On December 21, the Costa Smeralda will leave Savona for its first one-week cruise, calling at Marseilles, Barcelona, Palma de Mallorca, Civitavecchia and La Spezia.