The new 136-guest Sea Cloud Spirit touched water for the first time earlier this week in Vigo, Spain, where the ship is under construction at Metalships.
Sea Cloud Cruises is building up in 2020 with the introduction of the 136-guest Sea Cloud Spirit, a newbuild which will join the line's 94-guest Sea Cloud II and 64-guest Sea Cloud.
"More passengers, but also more space," said Daniel Shaefer, CEO, referring to the new vessel. "We will have 25 cabins with balconies and seven more additional cabins where you can open up the windows."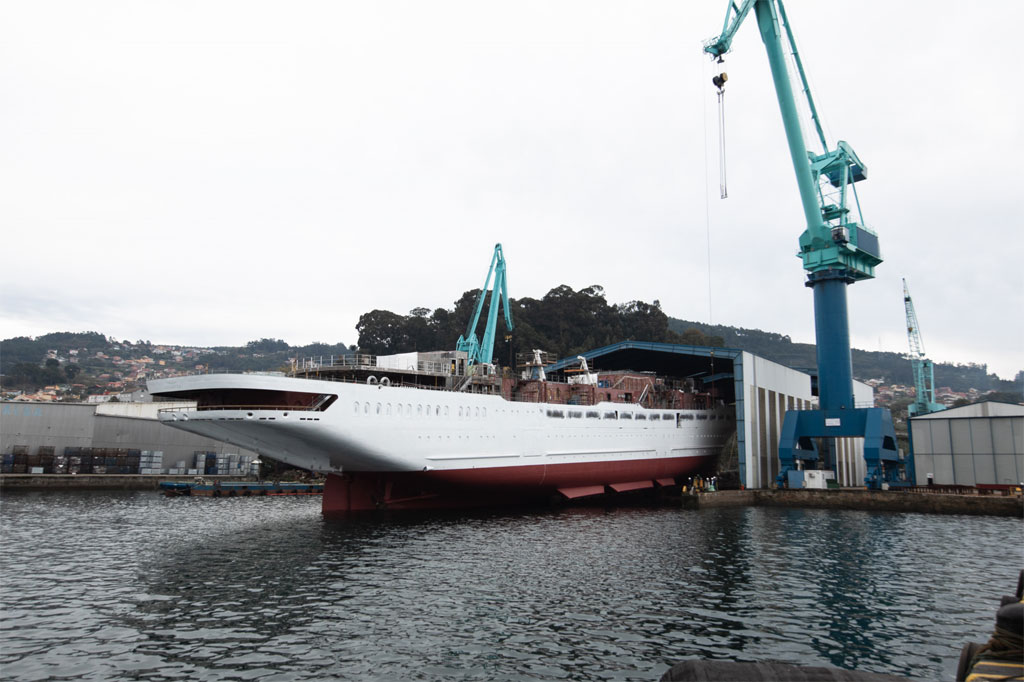 The Sea Cloud Spirit debuts on August 29 on a Lisbon to Rome sailing before venturing over to the Canary Islands and then crossing the Atlantic for Costa Rica and Panama Canal sailings.
In 2021 Sea Cloud will return to the U.S. after a nearly two-decade absence with two planned visits to Miami and calls in Puerto Rico and the U.S. Virgin Islands with the Spirit.
"We are not a typical cruise line … we are planning a sailing experience," Shaefer continued. "It's half a day on land and a half day at sea. If you come to Sea Cloud it's for the special atmosphere. We need time for sailing, it's what the people are looking for and our main selling point."
With a new ship coming online, the company is basically doubling capacity.
"Demand is coming from both sides, the FIT market and the charter business," Shaefer noted. "We want to keep the ratio, and not charter out too much. There is a lot of charter demand. There is huge demand in the Mediterranean for charters. We are really lacking capacity in the Med in the summer."