Scenic has revealed a first look at its exclusive Scenic Neptune submarine as it dives below the clear aquamarine Caribbean waters, during its inaugural season captained by pilot Remy Izendoore on the Scenic Eclipse.
The images capture the intensity and breath-taking beauty of diving up to 300 metres below the ocean, and shows guests onboard during their deep-sea adventure on the custom built U-Boat Worx Cruise Submarine, according to a press release.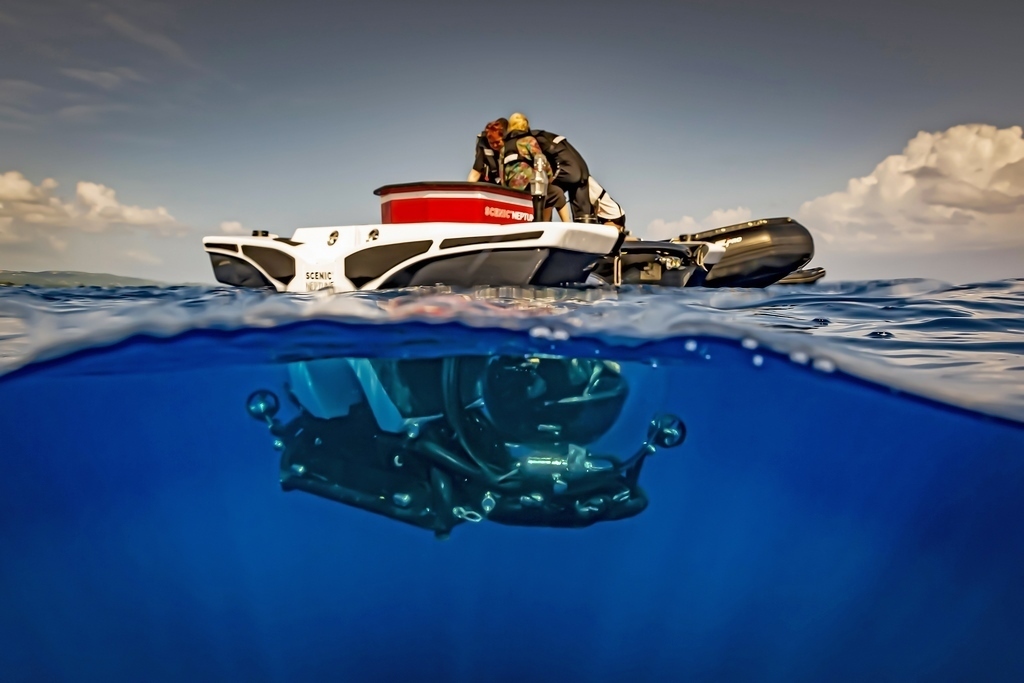 The Scenic Neptune's acrylic spheres are constructed from a material which has the same refraction index as seawater, which means the barrier visually disappears underwater, providing an open and spacious feeling. The vessel has internal climate control as well as a surround sound audio system. The craft is said to be commissioned to meet international design standards, offering unmatched comfort with maximum legroom and headroom, without compromising on style.
Getting in and out of the submarine has been made easy through a convenient deck and optimum human engineering, such as ergonomically designed handles. Once inside, guests seat themselves in one of the two three-person pods, one each at the front and back, and enjoy spectacular views of their complete surrounding from chairs that are mounted on a 280-degree swivelling platform. The craft is also fitted with strong exterior lights that will allow guests to take in every last detail of the underwater sights.
Photo Credit: David Lee/F-Stop Movies