Antarctica21 christened the Magellan Explorer on a sunny Southern Hemisphere summer day in Punta Arenas, Chile. More than 200 special guests attended the Nov. 8 ceremony, a select few of which were invited for an overnight cruise.
Francesco Contini, executive vice president of sales and marketing, called the ceremony "moving" and that the friends-and-family overnight sail was a chance to test the ship out.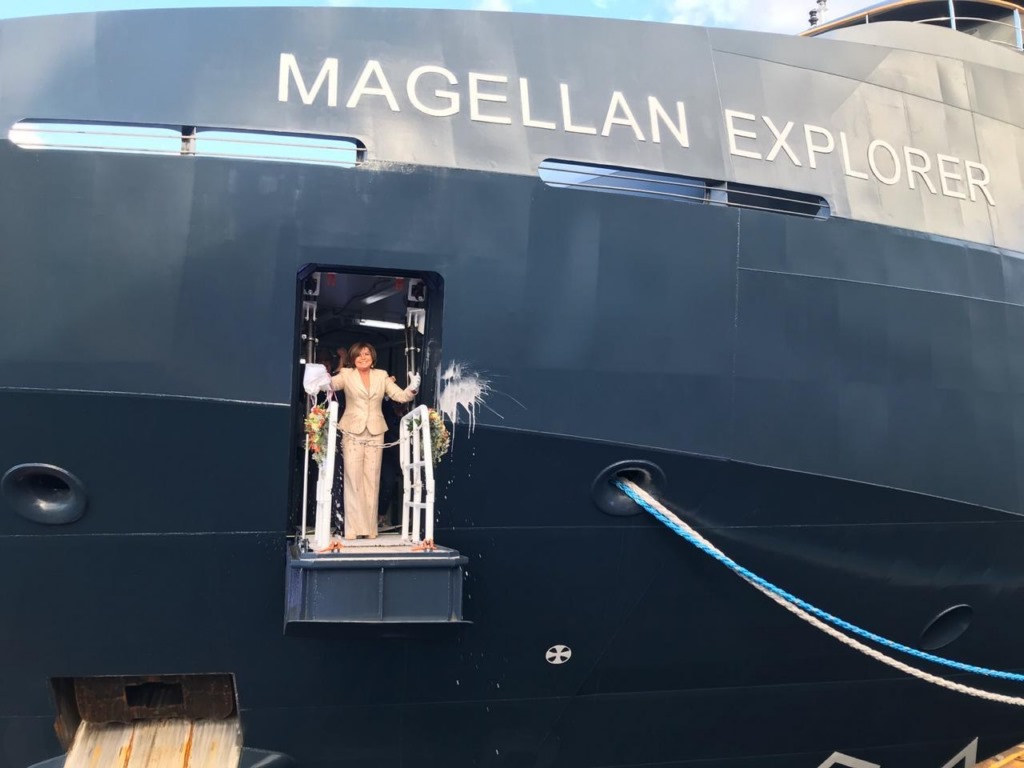 "It was the first opportunity to test the ship for guest operations, including boarding procedures, hospitality, dining, zodiac operations, et cetera," Contini said. "We're now very much looking forward to welcoming your guests and delivering our personalized, boutique service on board our beautiful, new ship."
The distinctive hull design and logo marks the company's chance from Antarctica XXI to Antarctica21 last year. Several photographers are booked on the inaugural cruise Nov. 28 to Dec. 8.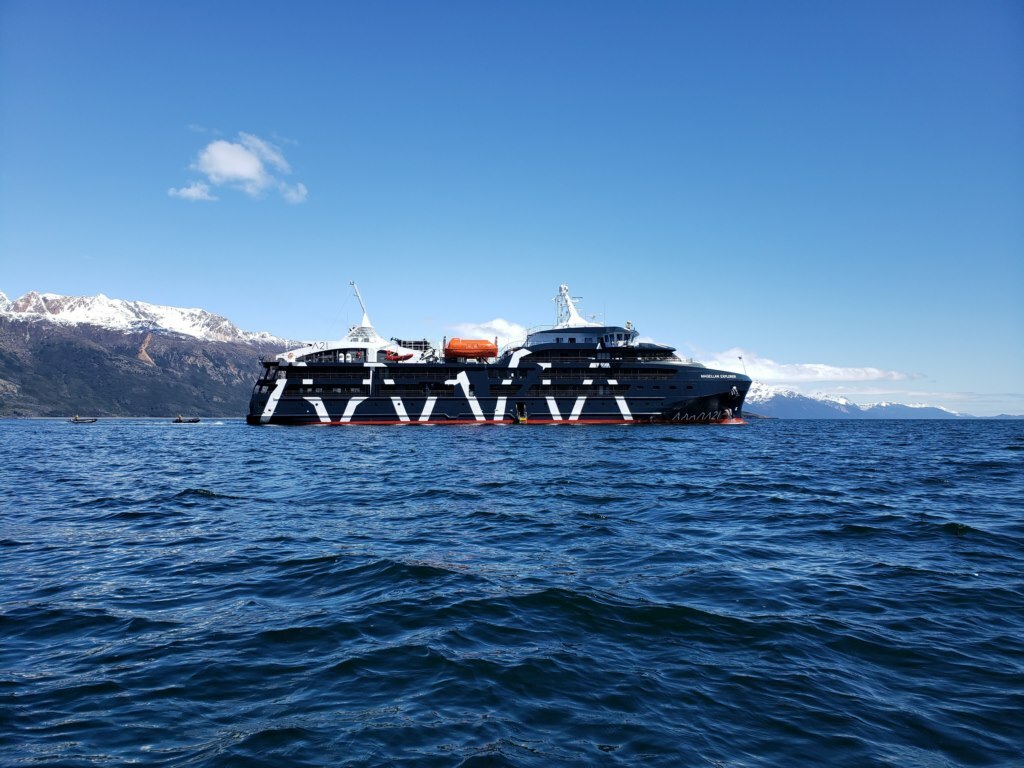 The 90.7 meter, 4,900 ton, Magellan Explorer has a crew of 60. The ship was built for 100 guests, but will sail with just 73 passengers for the season, the same numer as the of seats on the company's flights to King George Island, according to the 2019 Expedition Market Report by Cruise Industry News. The ship has been built for expedition operations, with a 60-day operational capacity, meaning huge amounts of cold storage space and fuel tank space.
The local operation has an edge in the market, as the only player operating a full season of fly cruises, cutting days off sailing time with no Drake Passage transits.