MSC Cruises has christened the MSC Grandiosa in the city of Hamburg on the fourth and final night of celebrations in the Blue Port as Sophia Loren named her 15th MSC Cruises ship.
Since arriving in Hamburg on Nov. 6, MSC Grandiosa has been the subject and star of an immersive light show. The traditional Christening ceremony took place in different locations across the ship, and the proceedings was hosted by talented actress, TV presenter, model and singer, Michelle Hunziker alongside co-host TV host & actor Jochen Schropp, one of Germany's favorite entertainers.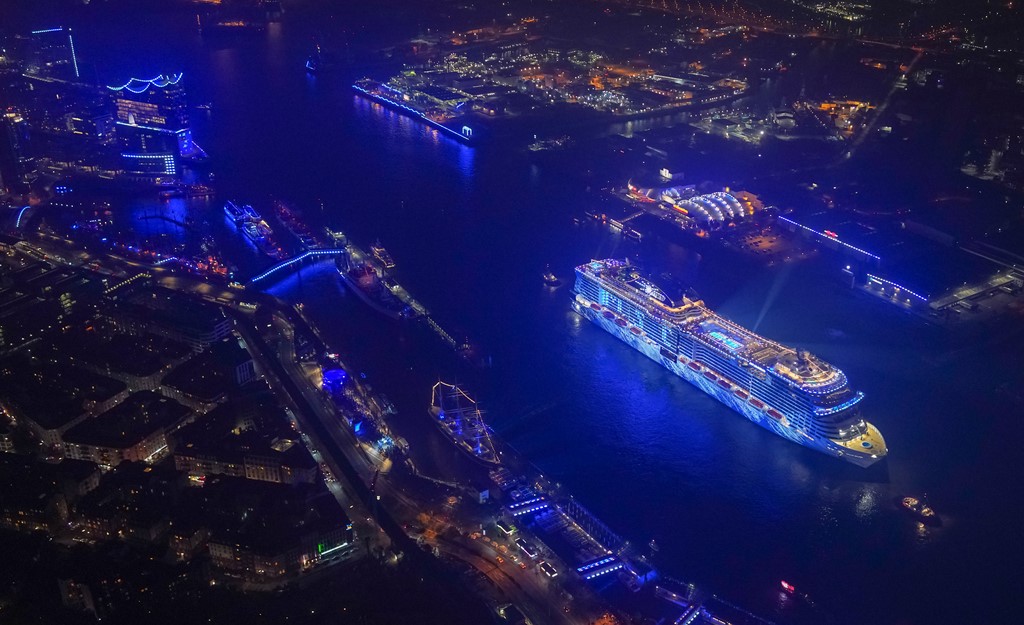 The festivities included a purpose-built "MSC Village" on the banks of the River Elbe will bring the festivities to shore, welcoming 5,000 locals to experience the christening from land with live music and food trucks. Guests be joined by the popular German TV couple Annemarie & Wayne Carpendale who will act as presenters and hosts.
The evening's main spectacle occurred as MSC Grandiosa passed the Elbphilharmonie just as a special light show illuminated the building and ship. She then took center stage on the River Elbe as Godmother Sophia Loren officially named the vessel.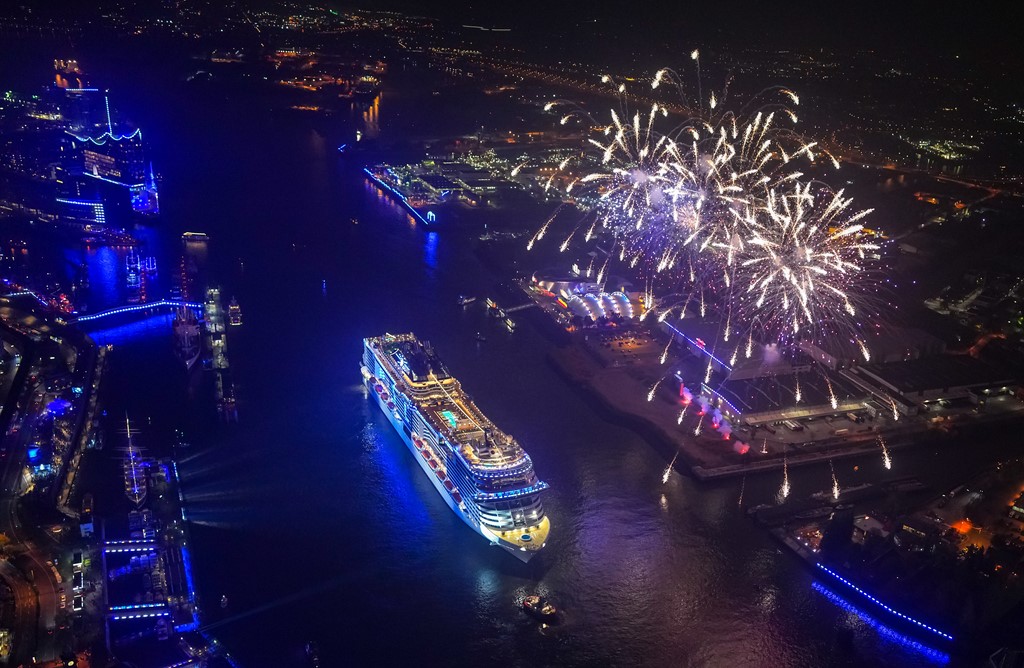 The MSC Grandiosa starts her seven-night program in the Western Mediterranean on Nov. 26 with six embarkation ports calling Genoa, Civitavecchia, Italy; Palermo, Sicily; Valetta, Malta; Barcelona, Spain and Marseille, France.
Photos: Vallbracht for MSC Cruises