A number of large and unique drydock projects take place this November, ranging from the Carnival Splendor being adapted to the Australian market to major upgrades on the Silver Shadow. The Costa neoRiviera is being turned into the AIDAmira, and there are also exhaust gas cleaning system installations, plus more.
Carnival Splendor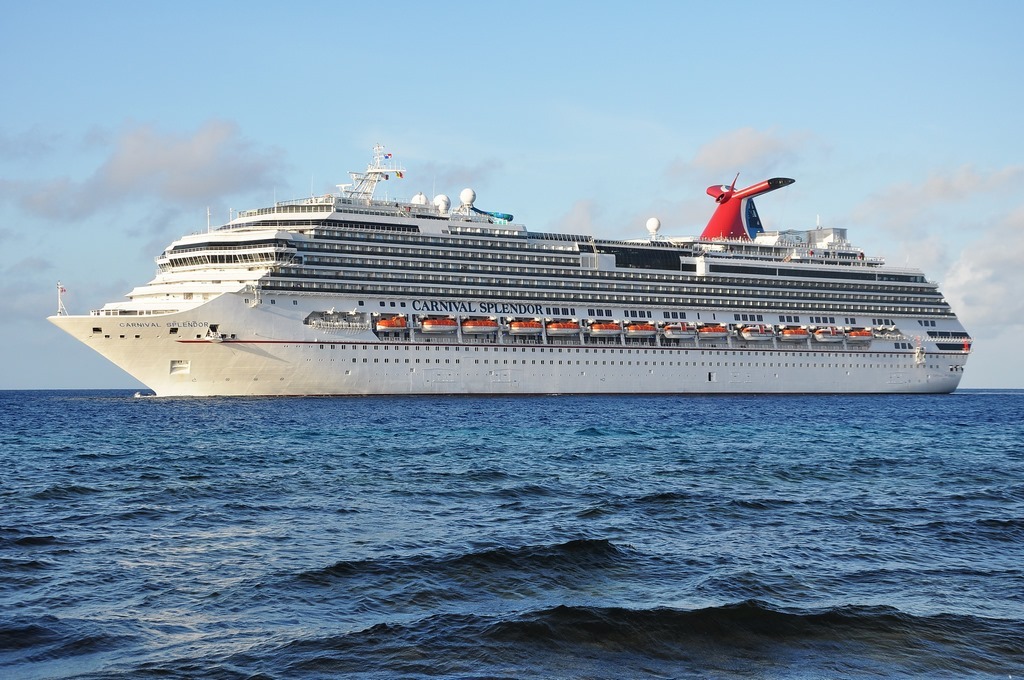 Cruise Line: Carnival Cruise Line
Built: 2008
Capacity: 3,000 Passengers
Estimated Drydock Spend: $60 Million
Drydock Facility: Singapore
Period: Oct. 30 to Nov. 24
Heading for the Australian market on a year-round basis, the Carnival Splendor had just crossed the Pacific as she entered a drydock facility in Singapore in late October.
The 2008-built vessel will be adapted to the Australian market and get Carnival's Fun Ship 2.0 upgrades, which include new dining options and new bars. Among the new attractions, the ship is getting the RedFrog Pub, the Alchemy Bar and Guy's Burger Joint.
The Splendor will also get a new Serenity Retreat, the adults-only deck area. Other news includes a redesigned waterpark that features a slide with a free-fall drop.
Quantum of the Seas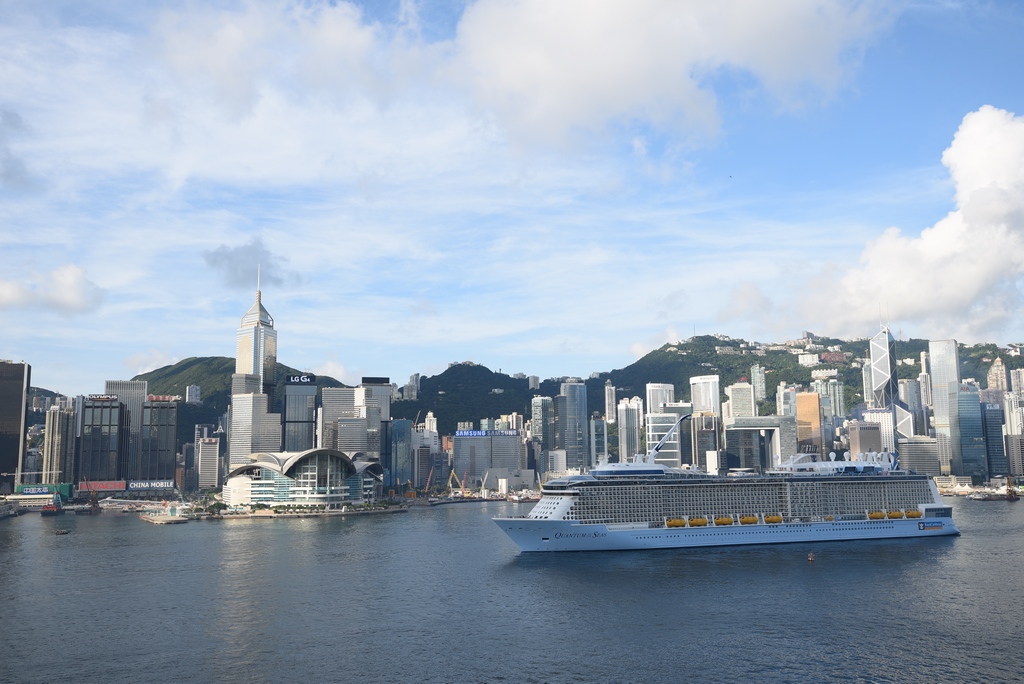 Cruise Line: Royal Caribbean International
Built: 2014
Capacity: 4,100 Passengers
Estimated Drydock Spend: $65 Million
Drydock Facility: Singapore
Period: Oct. 19 to Nov. 16
The Quantum of the Seas entered drydock in Oct. and is spending almost four weeks in a shipyard in Singapore. The first Quantum-class ship is getting its first drydock after its debut in 2014, exactly five years after the ship was delivered, to comply with class and regulatory requirements.
Taking the opportunity with the vessel out of the water, key overhauls are being performed on a number of technical items.
In addition, the Quantum is getting refreshed interiors and new attractions that include an escape room and laser tag.
Previously based in China year-round, the 168,000-ton vessel will now operate seasonally out of Singapore, targeting international source markets.
Silver Shadow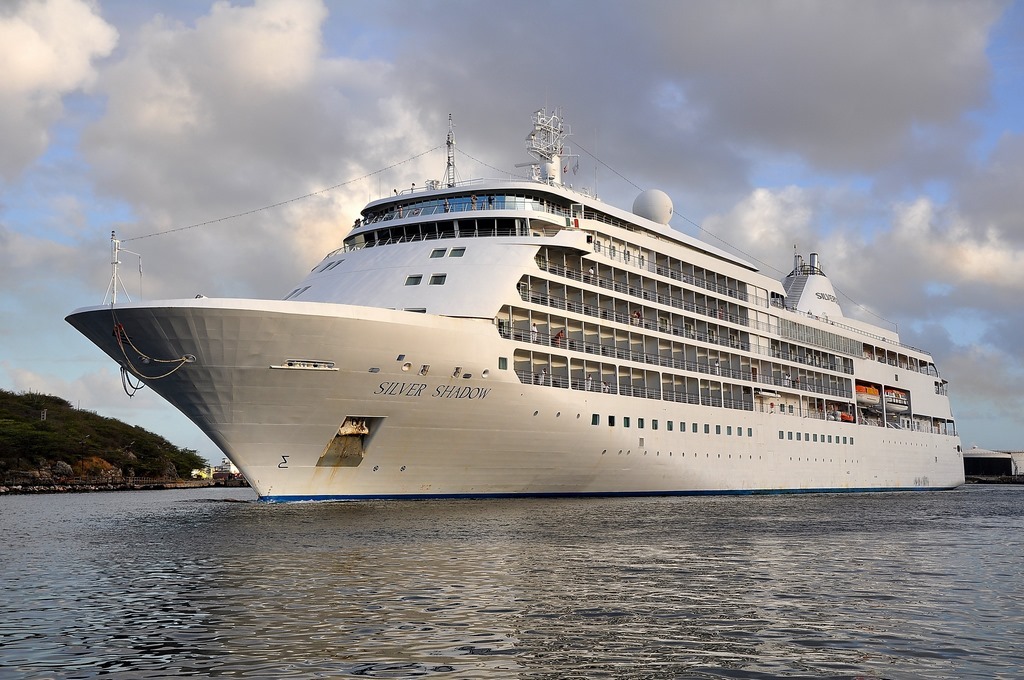 Cruise Line: Silversea Cruises
Built: 2000
Capacity: 396 Passengers
Estimated Drydock Spend: $30 Million
Drydock Facility: Palumbo (Malta)
Period: Nov. 2 to Dec. 2
Part of Project Invictus, a long-term plan to grow and enhance Silversea's ultra-luxury fleet, the Silver Shadow is getting an extensive refurbishment this month. Built in 2000, the ship will see upgraded public areas and a floor-to-ceiling renovation for all of its staterooms.
Highlights of the project include the New Atrium & Arts Café, which replaces the current Lobby, and a new Connoisseur's Club. The lounge will be moved to a different deck, and it will also get a new outdoor smoking area.
AIDAmira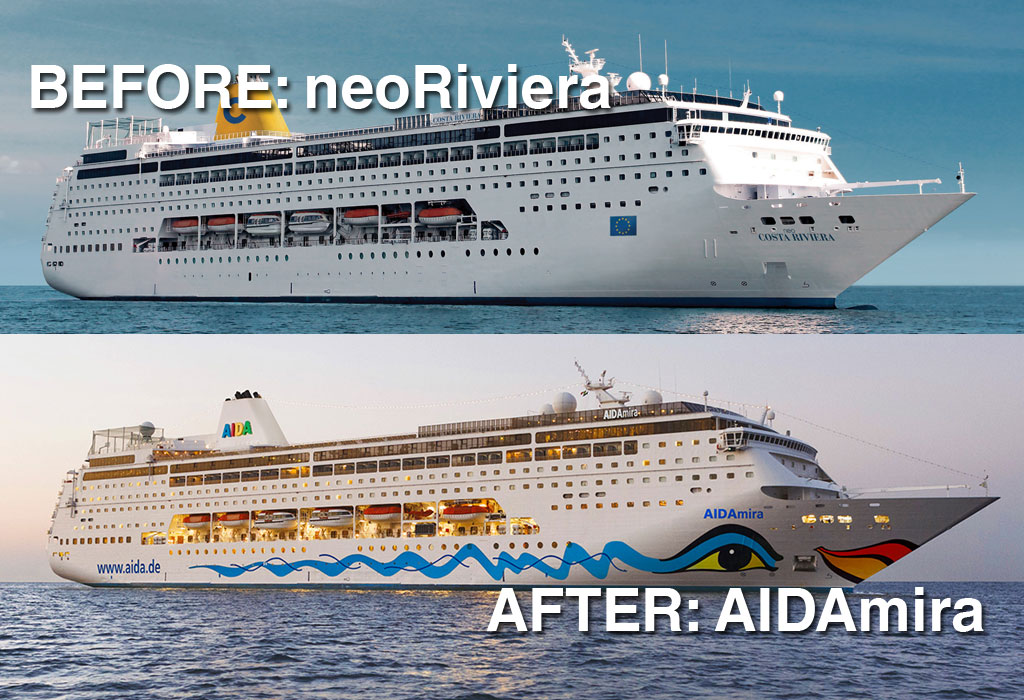 Cruise Line: AIDA Cruises
Built: 1999
Capacity: 1,200 to 1,400 Passengers
Estimated Drydock Spend: $55 Million
Drydock Facility: San Giorgio del Porto (Genoa)
Period: Oct. 30 to Nov. 28
Currently sailing for Costa, the neoRiviera will become AIDAmira after a month-long, $55 million drydock in Genoa at San Giorgio del Porto.
Built in 1999, the 1,200-guest ship will be converted for AIDA service, where she will sail long unique itineraries under the AIDA Selection program.
The vessel will also receive key technical maintenance, AIDA's distinct livery and updated public areas.
The area previously occupied by the ship's nightclub will see the addition of 19 balcony and three interior cabins. A large number of cabins will also be added to Deck 7. A total of about 1,000 workers will be involved, including subcontractors and shipyard employees.
MSC Musica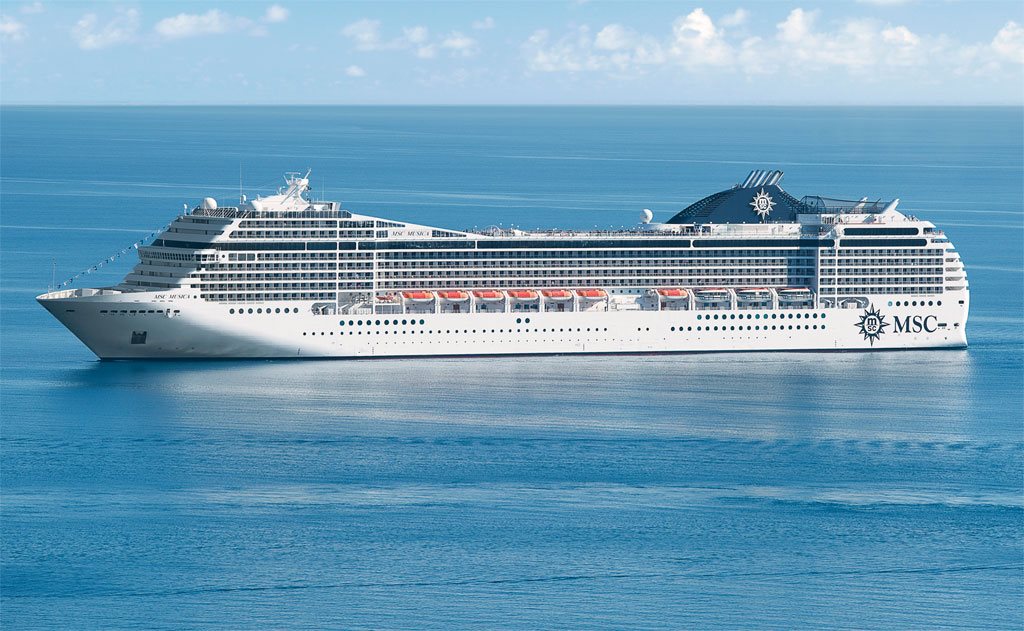 Cruise Line: MSC Crociere
Built: 2006
Capacity: 2,550 Passengers
Estimated Drydock Spend: $40 Million
Drydock Facility: Chantier Naval de Marseille (Marseille)
Period: Oct. 19 to Nov. 12
The MSC Musica is currently in one of the drydocks of the Chantier Naval de Marseille in France.
The first Musica-class vessel was built in 2006 and is undergoing scheduled maintenance and getting an exhaust gas cleaning system as well.
The 90,000-ton vessel is also being prepared to cross the Atlantic and operate another season in South America. Previously, it had last been drydocked in Nov. 2016.
Marella Explorer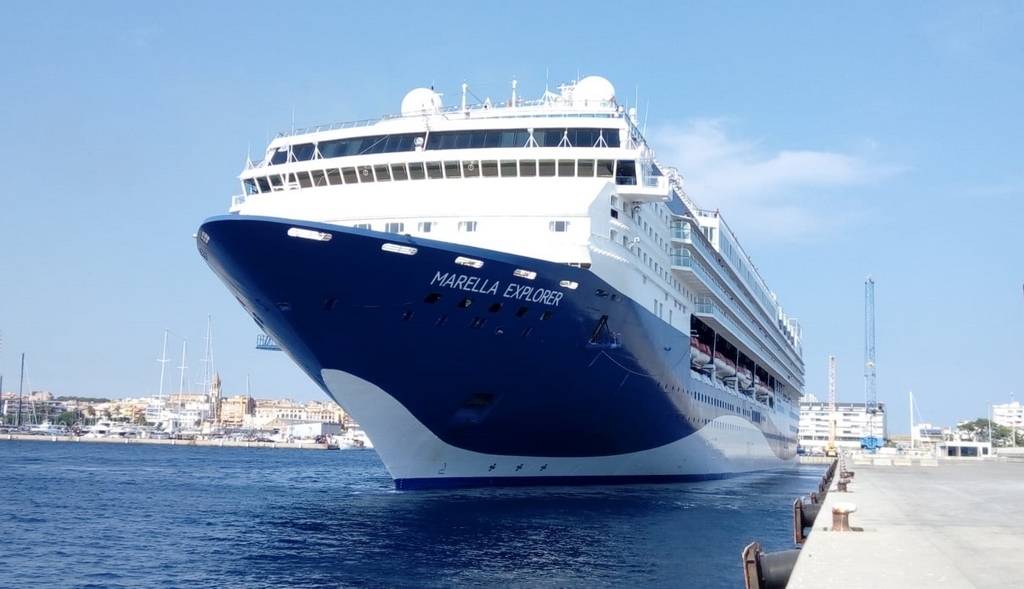 Cruise Line: Marella Cruises
Built: 1996
Capacity: 1,850 Passengers
Estimated Drydock Spend: $25 Million
Drydock Facility: Damen (Brest)
Period: Oct. 11 to Nov. 6
The Marella Explorer is undergoing a drydock at Damen in Brest, France, under the guidance of Columbia Cruise Services.
Operated by Marella Cruises since 2018, the 1996-built ship is spending almost a month in the shipyard for various upgrades, ranging from technical maintenance to interior updates.
Among the highlights, the Hideout will see AstroTurf installed outside and new furniture and the lounge will be fitted with new titled flooring, new interior furniture including, lounge chairs, bar stools and table lamps.
The ship's first post-drydock cruise leaves on Nov. 8 from Tenerife.
—
Go inside the world of cruise ship drydocking and refurbishment with the 2019 Cruise Industry News Drydocking and Refurbishment Report, presenting a 100-page overview of the $3 billion annual cruise ship drydock and refit market including a full 2019, 2020, 2021 estimated drydocking scheduled based on available data and research.
The report offers interviews with key drydocking executives from cruise lines, suppliers and shipyards, as well as case studies, trend reports and much more.