A triple Hapag-Lloyd Cruises call in Lisbon earlier this week brought three of the German luxury expedition line's ships together.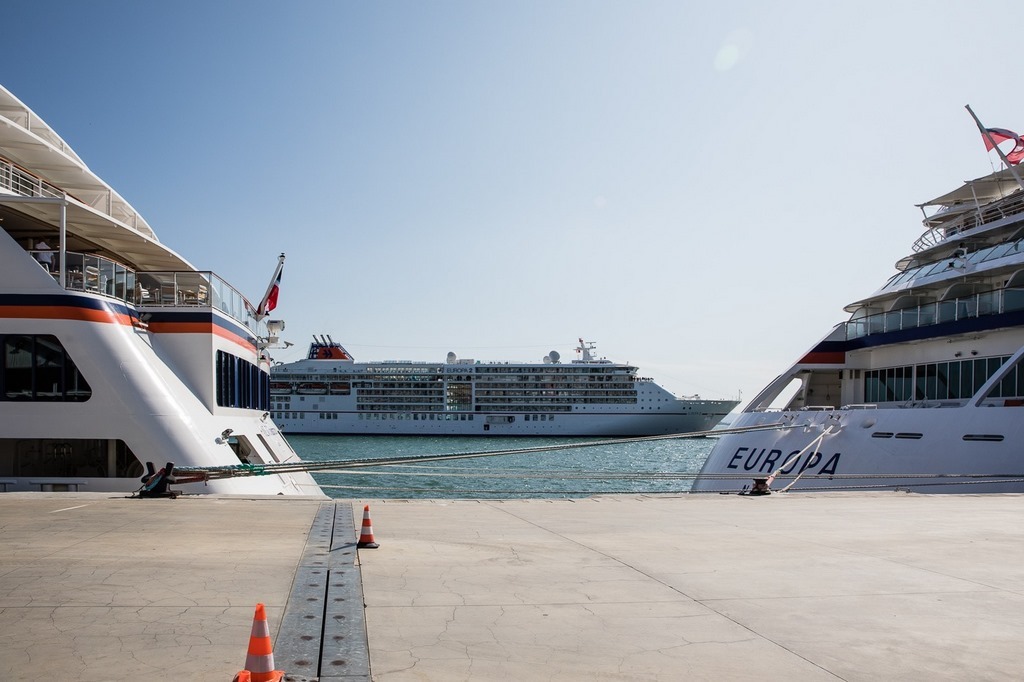 The Europa 2 was joined by the ultra-luxury Europa and the recently-launched 2019-built Hanseatic Inspiration.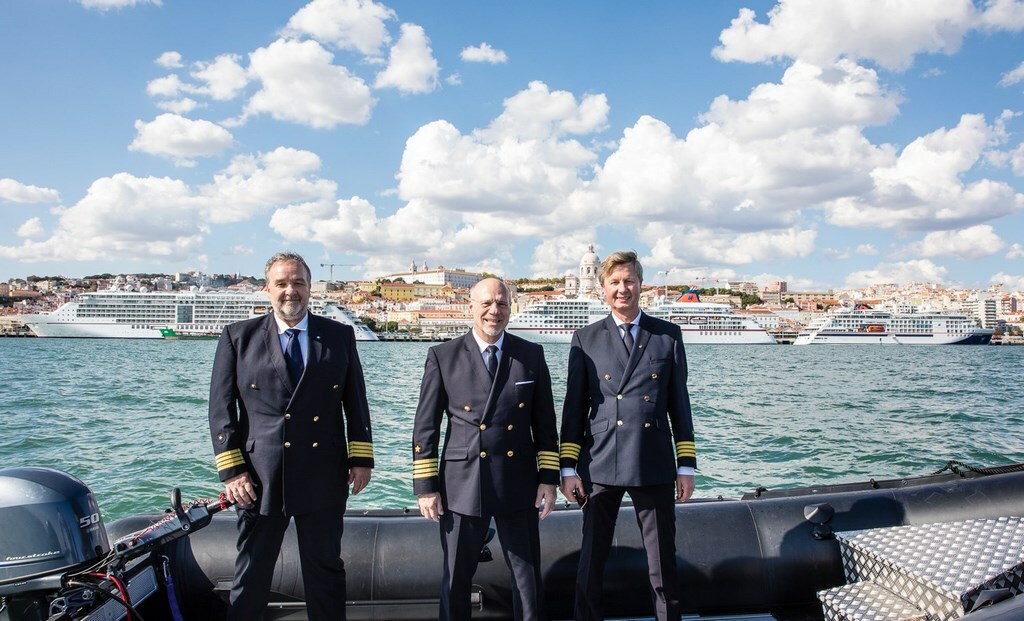 The new Hanseatic Inspiration was officially christened earlier this month by Godmother Laura Dekker, the youngest person to circumnavigate the globe single-handed.
The new ship is roughly 16,000 tons and 139 meters long and follows the Hanseatic Nature, which was delivered in April. A third vessel, the Hanseatic Spirit, follows in 2021.
In addition, Hapag-Lloyd has the Bremen and Hanseatic Nature in its fleet.