Ocean Residences is promoting a new residence cruise ship concept in the 80,000-ton range with an estimated launch date of 2024, according to company documents and sources familiar with the project.
The ship, the Njord, will offer the "next generation" of a private super yacht, the company said, in a sales presentation.
Ocean Residences is offering 118 apartments aboard with various configurations, from two to six bedrooms.
The Njord will offer guests a sun deck, multiple outdoor terraces, two pools and a garden lounge, as well as a gym, spa, yoga and meditation platform, personalized sports concierge and more.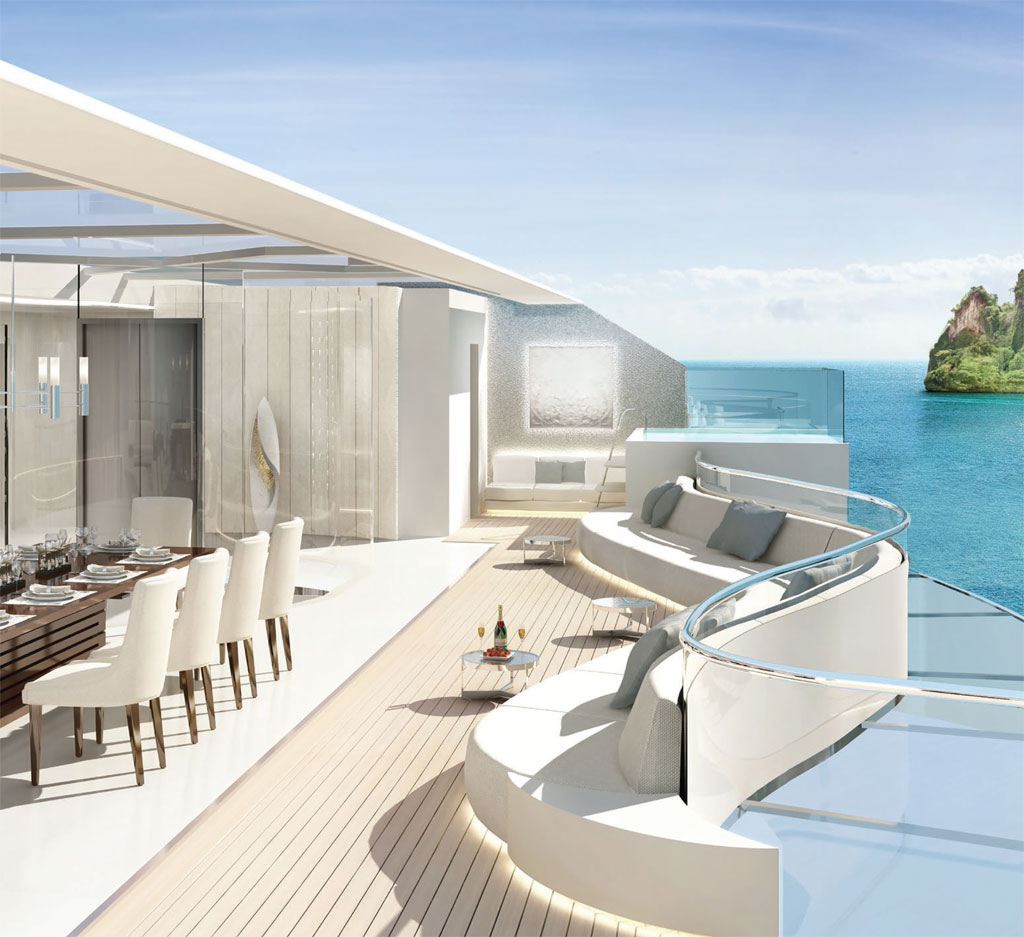 Among the other amenities are six restaurants and bars, a golf simulator, billiards room, outdoor movie screen, gourmet market and shops and culinary studio.
In addition will be two helicopters, two submarines, a fleet of 10 Zodiacs, two dive and fishing boats, a mud room for expedition activities, and four limo-style tenders for ship to shore transfers.
The vessel will measure 281.8 meters in length with a beam of 33.5 meters and draft of 7.8 meters. Apart from 118 apartments there will be 16 additional guest and butler suites. All crew can look forward to single cabins.

Among the players involved are Espen Øino International, Foreship and Jean-Louis Stutzmannm, chief design officer.
The company's website lists Kristian Stensby as president and CEO, Alain Gruber as chief operating officer and Patrick Webster as chief financial officer.
A company spokesperson told Cruise Industry News that the project would officially launch in early 2020, and declined to provide further details.
There is currently only a single residence ship in service, The World, as other projects floated over the years have failed to launch.