With the new Costa Venezia deployed out of Shanghai, the Serena has moved to serve the North China market while the Atlantica sails from Southern Chinese ports.
"We have reshaped our deployment with north, east and south on offer, and keeping with our principle of being accessible and close to affluent and important areas of the country," said President of Costa Group Asia Mario Zanetti.
The new Venezia, built for the Chinese market, arrived in Shanghai earlier this year. She took the place of the Fortuna, which was sent back to Europe. A second newbuild, the Firenze, is due to arrive in the market in December 2020 for the Italian brand.
"Our backbone is four- and five-day cruises," Zanetti said. "We have six-night cruises in the holiday season and we are working on testing and promoting longer voyages."
The ups and downs in China may have plateaued in 2019, as capacity is expected to be up in 2020.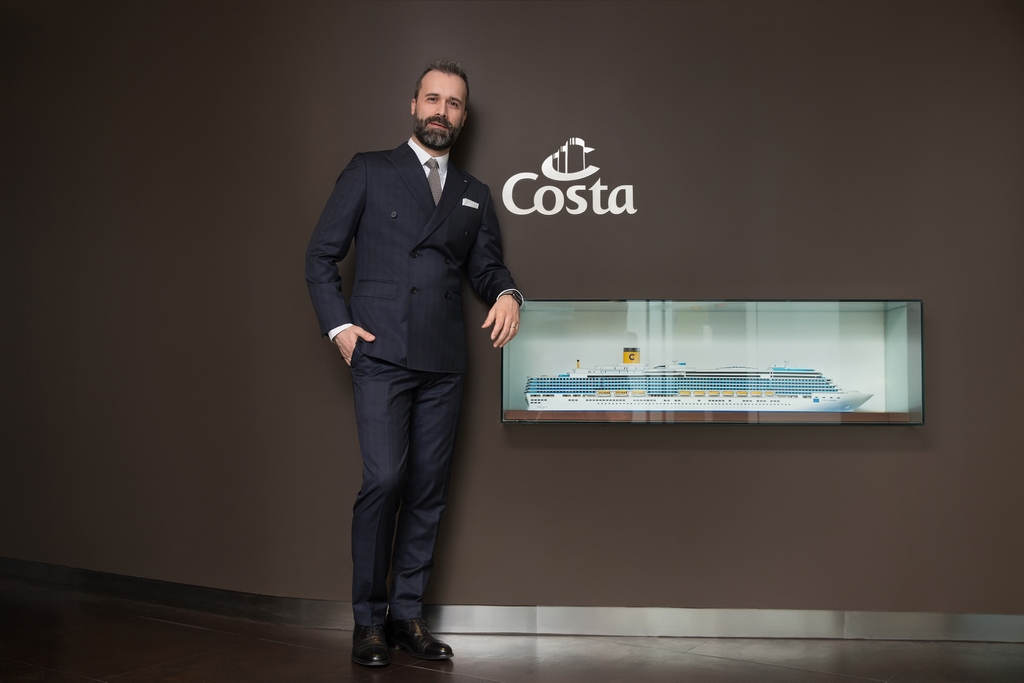 "The first thing we see is that we have new ships, and new ships mean an improved and elevated customer experience," Zanetti told Cruise Industry News. "Capacity is bouncing back, and this is a sign the market is recovering, and cruise is gaining relevance."
Not only are there new ships from the established western companies coming into the market, multiple new local players are once again emerging.
The big opportunities are in the Greater Bay Area (Guangdong-Hong Kong-Macau) and Hainan Province, which has two cruise ports in Sanya and Haikou, Zanetti said.
Arriving to lead the China operation in 2017, Zanetti said the market has almost fully moved away from full-ship charters which dominated the sales strategy then.
"The importance of groups (blocks) and FIT (frequent independent traveler) is growing," he explained. "There are still some charter operations, but in general we are focusing on improving the distribution of our product."
Big ships are helping, as travel agents are more wary to take a risk on filling all the berths in the market when the most important part of the booking window is the 30 days prior to sailing.
"The charter (strategy) is a tool and with any tool, it can be good or bad. What we are focusing on is working to ensure the cruise industry generates value, for passengers, for the company and for trade partners.
"We need to find the sweet spot, and whether its FIT, group, or charter, it's important that all the stakeholders are involved and generating value."
Moving the booking window from weeks to months is a big, long-term project for the entire tourism business.
"Increasing the popularity (of cruise) and keep promoting it," advised Zanetti, on what it will take to elongate the curve. "And eventually we will succeed in extending it, but it won't happen overnight … China is a last-minute market for everything."
Excerpt from Cruise Industry News Quarterly Magazine: Fall 2019