Antarctica21 has taken delivery of the new Magellan Explorer from ASENAV shipyard as the 4,900-ton expedition vessel is now poised to begin her season of fly cruises to Antarctica.
"We're now selling the 2021-2022 season, and yesterday we signed the first charter contract for a 2021-2022 air-cruise," said Francesco Contini, Executive Vice President, Sales and Marketing.
The Magellan Explorer has capacity for 73 passengers accommodated in seven categories of accommodations, including dedicated single cabins. All cabins except porthole cabins feature private balconies, according to the company.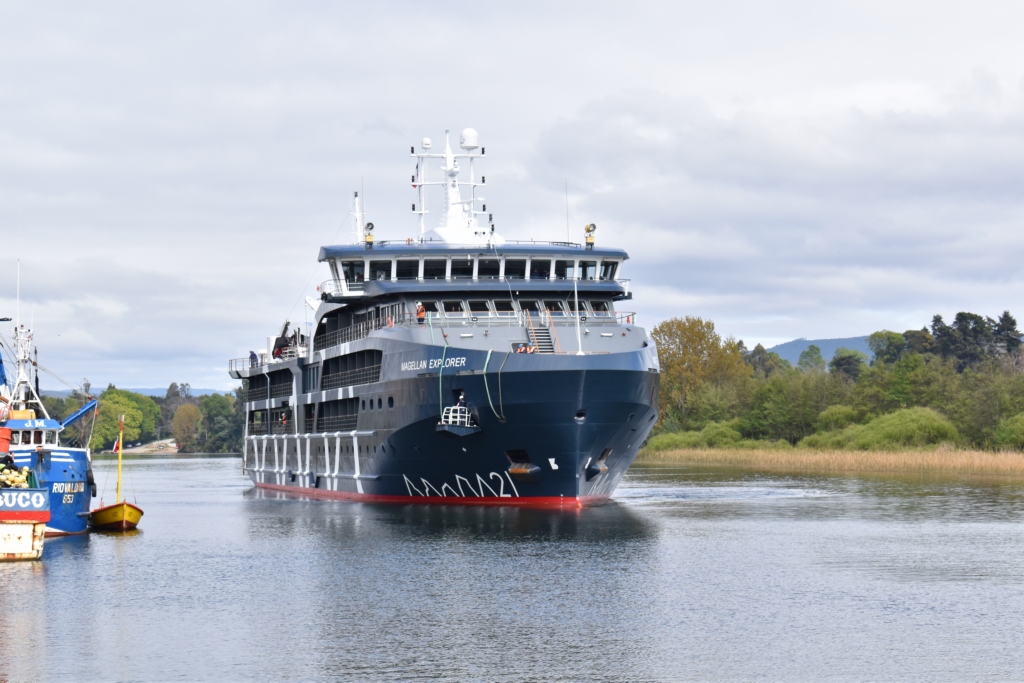 The ship features a glass-enclosed observation lounge and presentation room with state-of-the-art audio-visual equipment, a dining room, a well-stocked bar, a library, a meeting room, a gym, a sauna, and a medical clinic.
The forward-facing observation deck leads to the bow of the ship, which is accessible to guests to offer proximity to marine wildlife.
The ship also has a fleet of 10 Zodiac boats.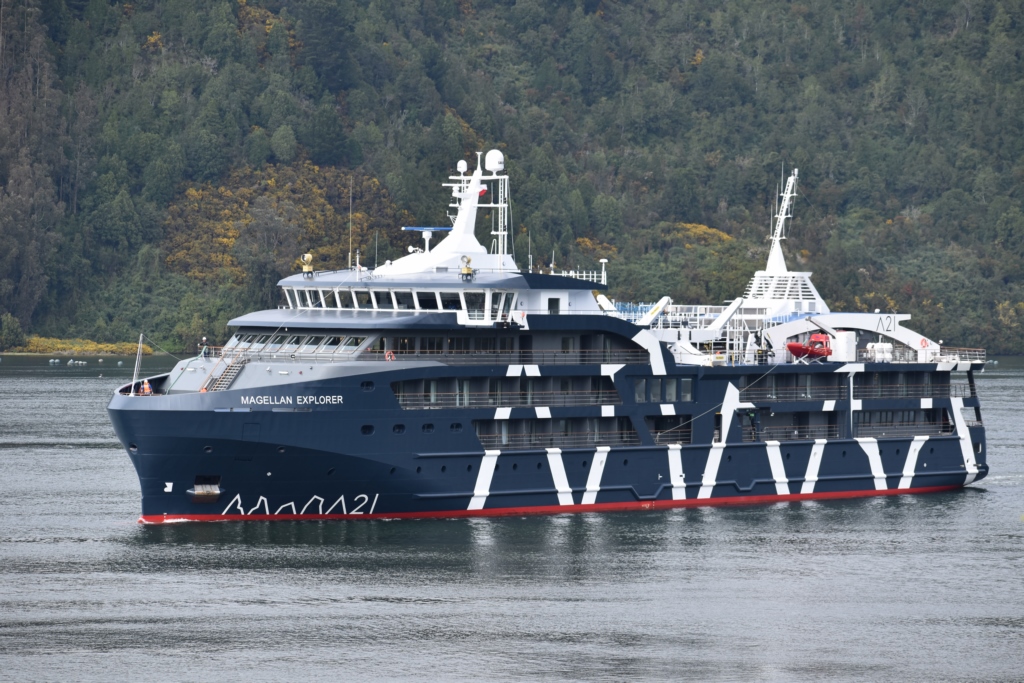 The company is the only one operating a full season of fly cruises, cutting days off sailing time with no Drake Passage transits. The ship has been built for expedition operations, with a 60-day operational capacity, meaning large amounts of cold storage space and 60-plus days of tank space for fuel.
Technical management will be provided by V.Ships Leisure.
Photos by Claudio Babadilla.