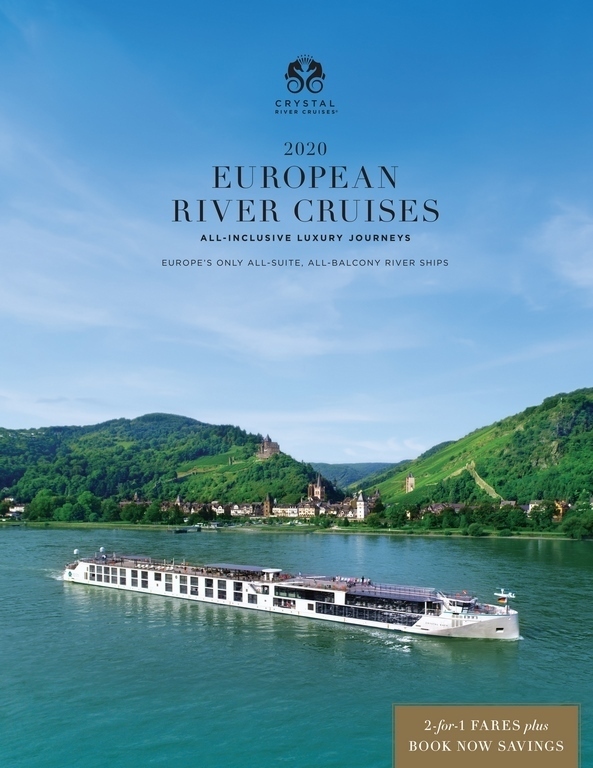 Crystal River Cruises' 2020 European River Cruises brochure is now available for order or download, according to a statement.
The 109-page brochure features shipboard highlights laid out in dedicated sections, including the all-inclusive luxuries of the fleet's four identical all-suite, all-balcony ships – Crystal Bach, Crystal Debussy, Crystal Mahler and Crystal Ravel.
A two-page spread lays out a value comparison detailing the differences between Crystal and other premium and contemporary river cruise lines, according to a statement, specifically highlighting Crystal's 2:3 crew-to-guest service ratio, and atmosphere with ships accommodating 106 guests each and numerous tables for two in the open-seating dining venues.
Crystal River Cruises' 146 2020 departures along the Danube, Rhine, Main and Moselle rivers are also featured, along with detailed voyage information and destination highlights.