With new ship orders coming in, the luxury cruise market is set for a boom – going from 45 ships in 2018 to 84 by 2027, and representing a capacity increase of 139 percent, according to Cruise Industry News estimates.
Berths in the luxury market will more than double, with over 40,000 in service by 2027, and led by Viking Ocean, which will have an estimated 35.7 percent market share and capacity for just under half a million guests.
Other brands with planned growth include Silversea, with a newbuilding program counting five vessels; as well as Crystal, which has committed to a number of expedition newbuilds as well as new larger ocean-going ships. In addition are European operators Ponant and Hapag-Lloyd, as well as Regent, which will take delivery of the 750-guest Splendor in 2020.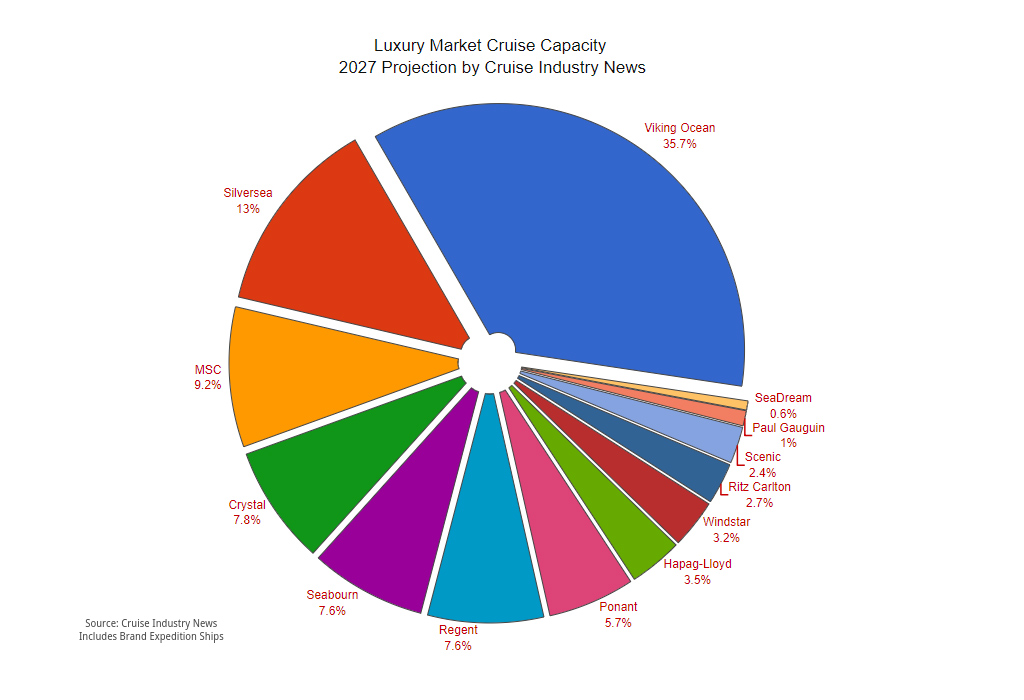 Ship size will grow from an average of 427 guests in 2018 to 498 guests by 2027.
Despite a record cruise ship orderbook through 2027, multiple shipyard slots remain in play after 2021, and more luxury and small ship newbuild orders are expected.