"It is our first newbuild dedicated to the Chinese market," said Mario Zanetti, president of Costa Group Asia, referring to the new Costa Venezia, which debuts in Shanghai next May. "We are creating a strategy for the new ship and it will be a game changer."
That strategy is offering Italy at Sea to Chinese guests with a flair of local tastes as well, while a dramatic Venetian-themed interior design brings out the best of Italian culture aboard the 4,232-guest ship, as the company has its eye on the current and future needs of the modern Chinese cruise guest.
With the Venezia arriving in Shanghai, it will take the place of the Serena, which will move to Tianjin in place of the Fortuna, which heads back to Europe.
The Atlantica will concentrate on southern homeports, sailing from Shenzhen and Xiamen, said Zanetti, in an interview with Cruise Industry News.
"Those four ports are our backbone and the way to create accessibility, having homeports in the south, east and north," he said.
Zanetti has helped lead Costa away from full ship charters in the market, helping to diversify risk while working to create value for travel agencies, he said.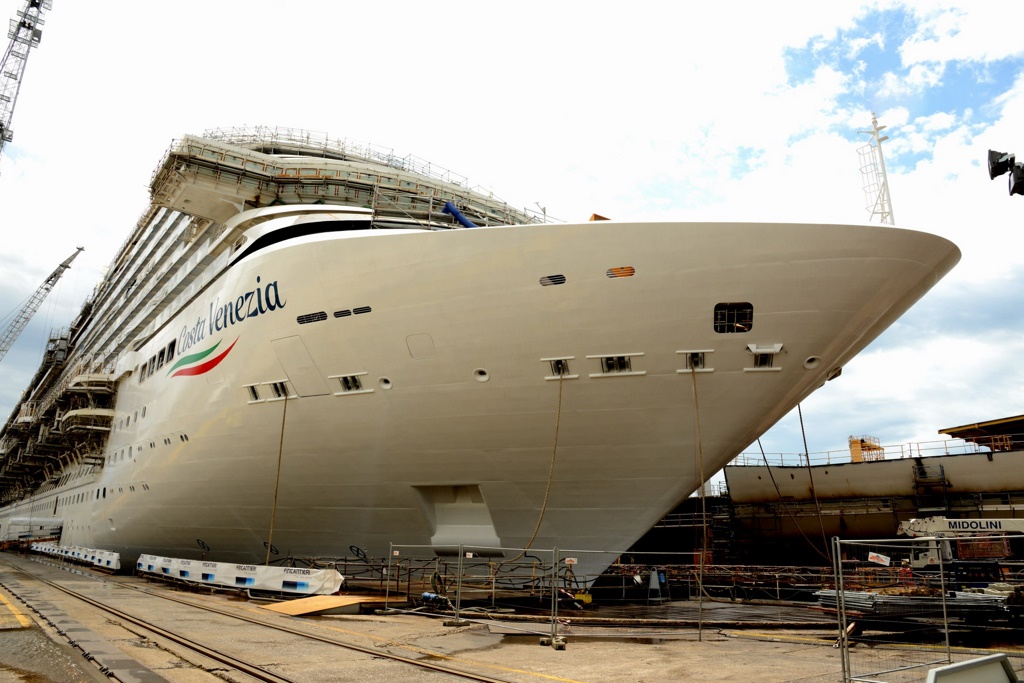 "At this stage of the industry it's largely based on the charter, and it's not adequate for the sustainable development," he said. "We are shifting models to reduce the risk and reduce the (size of the charters), to create a win-win culture. We are not only talking, but working with our agency partners to help them educate the market."
Earlier this year the company launched various business-to-consumer programs in China, including a road show covering the entire country.
Moving away from full ship charters, he said a good number of agents were now involved in each sailing. Adjusting the model from a supply driven market to a consumer-centric market is key for the long-term development of the industry, Zanetti explained.
With other cruise companies making significant adjustments to their business operations in China, Zanetti said the numbers were promising.
"We are talking about a market where the penetration rate is very low," he said, noting the growing middle class and their demand for leisure and entertainment options.
"We see our peers reducing deployment, but we are focused on being committed to the market to provide a high-quality and Italian cruise holiday experience. We are confirming this by introducing the Costa Venezia and increasing our capacity next year. That expresses our confidence in the growth and potential of this market."

Excerpt from Cruise Industry News Quarterly Magazine: Fall 2018