After six months of construction, MV Werften and Genting Hong Kong, together with companies tied to the project, celebrated a traditional "topping-out ceremony" of the yard's accommodation facility – the MVW Alter Holzhafen Beherbergungsstätte.
"Today's topping-out ceremony marks an important milestone," said Oliver Behrendt, Managing Director of MVW Alter Holzhafen Beherbergungsstätte. "Construction is progressing according to plan. We are very pleased with the collaboration with each of our project partners and we look forward to the opening."
The building will offer 104 rooms across three floors, helping to house workers for the yard's many upcoming newbuild projects.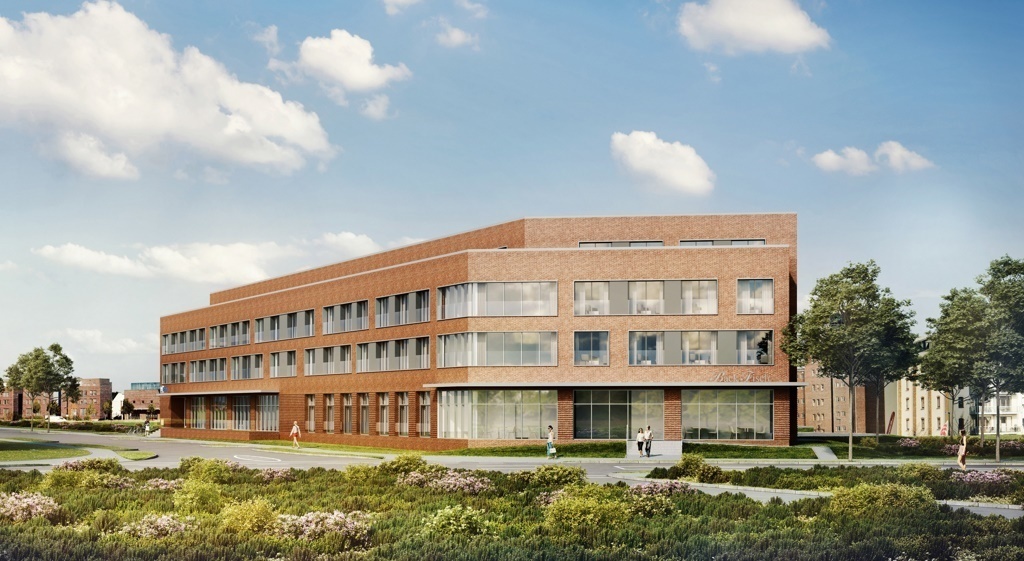 The first floor will have a restaurant, bar, shopfront as well as conference facilities and lecture rooms.
The rooms, each one approximately 200 sq ft in size, have been created using prefabricated ship cabins – the same ones used as passenger cabins aboard the Global-cass cruise ships and fabricated by the company's Fertigmodule in Wismar. Installation of the prefabricated modules started in August with each one being delivered on a special trailer. Once on site, a special lift and mobile crane will raise the module into place. The module will then be rolled into the structure using height-adjustable rollers where it will be fixed in place.
Completion is scheduled for the second quarter of 2019.