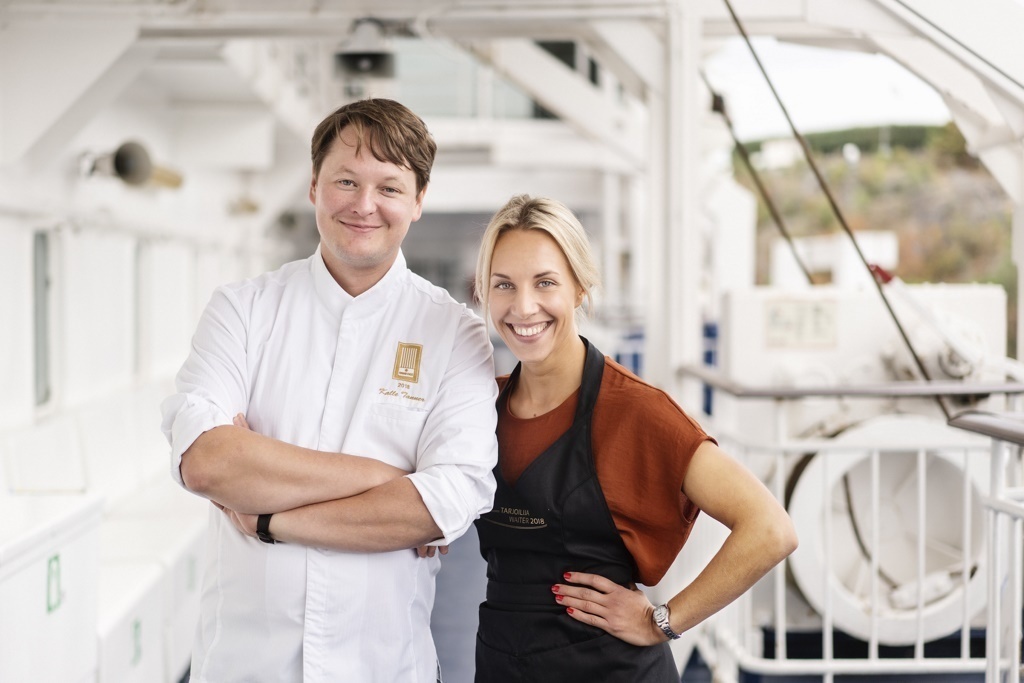 Viking Line has signed on as a three-year main sponsor of the Finnish annual chef and the waiter of the year contests with the ELO Foundation, promoting Finnish food and culture.
The Baltic cruise ferry operator said it joined to highlight the important work and high level of expertise of kitchen and service personnel. Altogether 220 chefs and more than 300 waiters and waitresses work aboard its ships, and the culinary and restaurant experiences are a vital part of the overall cruise experience.
The Chef Waiter of the Year contests benefit the participants by bringing appreciation and visibility to the professions and serve as to further their careers.
Viking plans to link its engagement to having menus designed by the Chef of the Year and drink recommendations by the Waiter of the Year, for example, as well as visits by the reigning champions on select cruises. The ships' personnel are also encouraged to participate.
Organized since 1995, the reigning Chef of the Year 2018 is Kalle Tanner and the Waiter of the Year 2018 is Noora Sipilä.