Scenic has taken delivery of its Airbus H130 helicopters for the 228-guest Scenic Eclipse, due to be launched in January.
As one of the quietest helicopters in the skies, the H130's low sound levels are seven decibels below the International Civil Aviation Organisation (ICAO) requirement, and is quieter than the most restrictive sound limits defined for flights over national parks, animal and nature reserves across the world, Scenic said.
The H130 is also one of the most environmentally sound helicopters on the market with its' low fuel burn ensuring less emissions.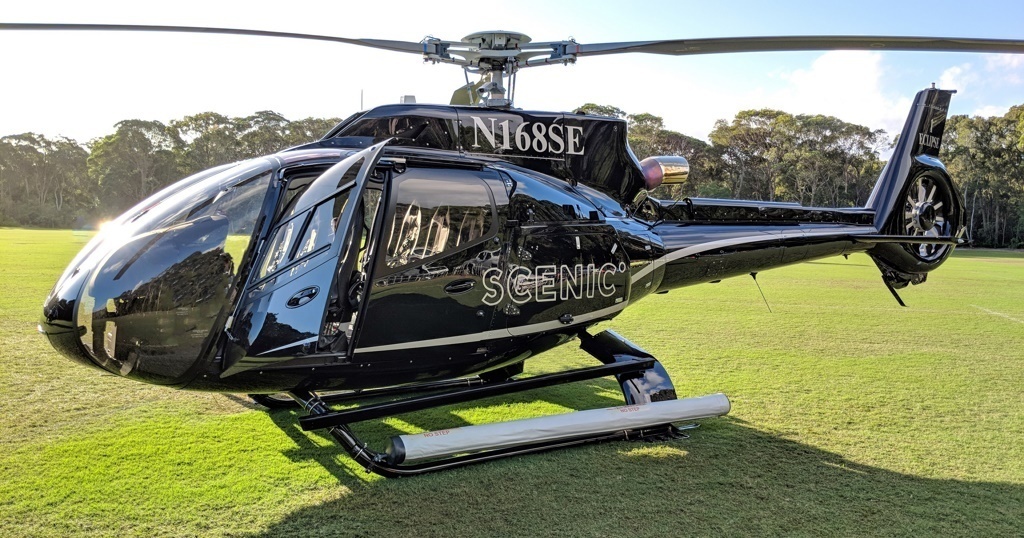 Scenic Founder and Chairman, Glen Moroney said the two helicopters onboard Scenic Eclipse will offer guests a unique opportunity to go above and beyond.
"Scenic has always sought to venture beyond the horizon and with our helicopters we provide guests with the opportunity to enjoy unparalleled access to some of nature's most beautiful sites. We have specifically selected this model for its wide, unobstructed cabin space which can accommodate the pilot and up to six passengers, with outstanding visibility for all passengers," Moroney said.
Specific modifications have been made to the H130 to ensure it meets the requirements of Scenic in terms of safety and guest comfort. These include Bose noise cancelling headsets; five cameras fitted to the interior and exterior of the helicopter to provide guests with footage of their flight; customised leather seats and interior fit out; and a bluetooth audio system allowing music to be piped to guests. As the H130 has been designed to be carried onboard the Scenic Eclipse, it has been fitted with a quick blade fold kit to allow the rotor blades to be folded on landing this reducing hangar size required.