The $120 million upgrade to Royal Caribbean International's Mariner of the Seas in Cadiz included 38 new panoramic staterooms inside the new aluminum structure on deck 12 forward, built and installed by ALMACO.
In addition, ALMACO built 4 junior suites and 2 inside staterooms on deck 11 as well as refurbished the existing Spa on deck 12 and Gym on deck 11.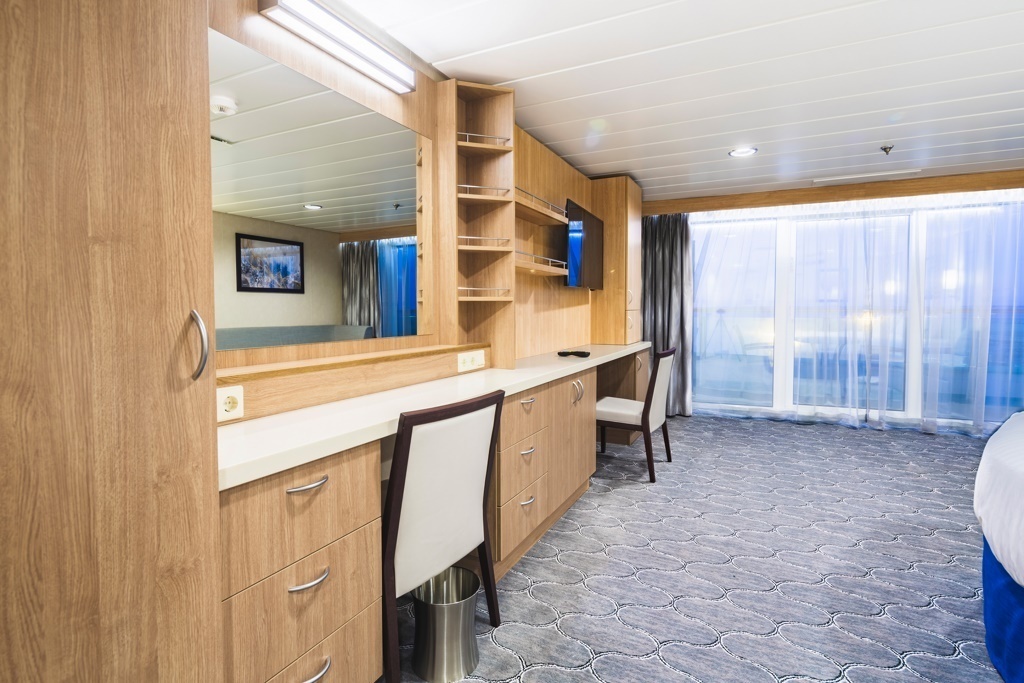 Not only was the project the largest ship modernization ever performed, the $120 million upgrade that Mariner of the Seas received at the Cadiz Navatia shipyard this past June was also the largest construction project carried out in Spain, ALMACO said.
Esko Ryyppö, ALMACO's Project Manager leading this project, said: "When thinking of additional key success factors in this type of modernization projects, logistics and work scheduling take front and center.
"ALMACO delivered onboard and installed 1,308 pallets of materials during the 32-day dry dock, fully organized and efficiently delivering what was needed, when it was needed, to complete the project successfully," he added.
In the past 20 years, ALMACO has built and modernized over 25,000 cabins and public spaces.