Oceania Cruises has announced its OceaniaNEXT initiative, described as array of dramatic enhancements designed to elevate the guest experience.
The program includes a $100 million refurbishment of the line's four R-Class ships, the Regatta, Insignia, Sirena, and Nautica, which will result in 342 brand new designer suites and staterooms, and new décor in the restaurants, lounges and bars. The program will be led by Miami-based Studio DADO.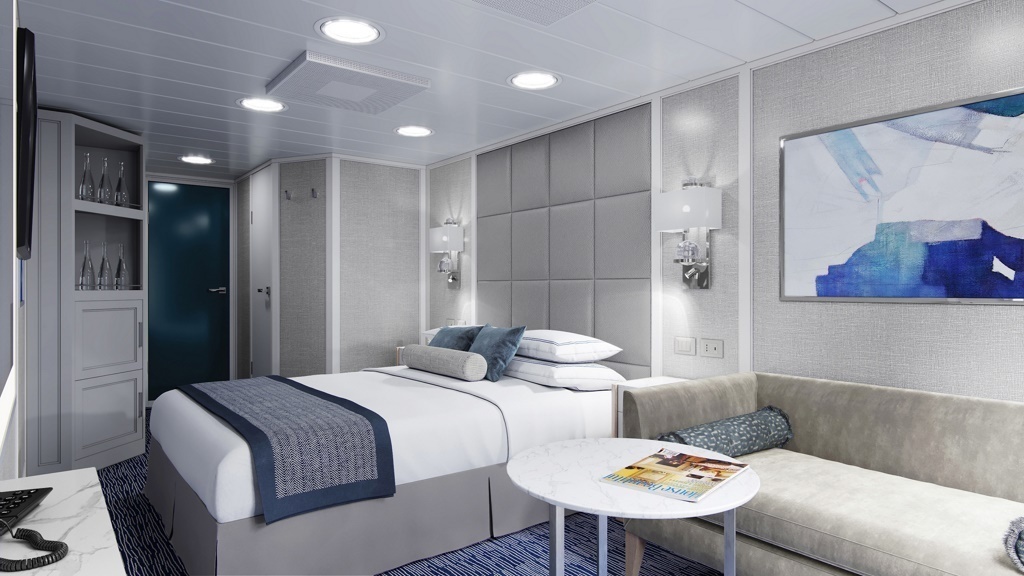 "OceaniaNEXT will be the most extensive and comprehensive suite of product and guest service enhancements that we have ever undertaken," said Bob Binder, President and CEO of Oceania Cruises. "Our Regatta-Class ships are like second homes to our loyal guests and travel partners. They don't build ships like these anymore, which is why this re-inspiration project is such an important milestone in our company's 15-year history. We are maintaining the intimate surroundings and personal attention that our guests love, while at the same time setting a new standard of style and elegance for small ship cruising. We have opened a new chapter, innovating in every way as we look to the future and the way our guests want to travel. We can't wait for our 'new' ships to launch."

"The moment we stepped onboard, we were impressed by the ambiance and attention to detail," said Yohandel Ruiz, founding partner of Studio DADO. "The guests we spoke with kept telling us how dearly they loved the ships, so it was important that we kept the intimacy and warmth in the redesign. What we landed on provides a modern and airy atmosphere, similar to what you would find in an elegant estate home."
The ships will get richly appointed and stylish new interiors that showcase the best of residential design, Oceania announced.
Defining public spaces will include the Reception Hall and Upper Hall, the company said, as well as a new Grand Staircase framed by intricate railings and balustrades inset with crystal accents will welcome guests onboard.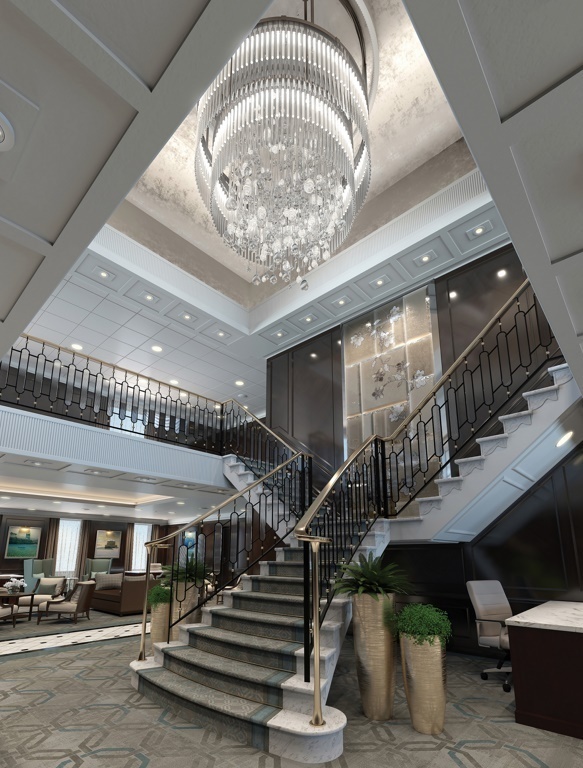 The Grand Dining Room will feature buttery soft cream leather dining chairs accented with metallic bronze threading to catch the light from the stunning new crystal chandelier, which will be the room's centerpiece.
Staterooms will get lighter, brighter and more spacious after a complete overhaul.
"The staterooms and suites are the most dramatic of the transformation," added Ruiz. "They now feature a very clean design with a sophisticated air. Enhanced by nuanced shades of the sea and sky, the tones are warm and soothing, incorporating silvery greys and greens alongside vivid sapphires and taupes."