Cruise passengers in Baie-Comeau can now take in the sights of three gigantic megaphones, where were recently inaugurated at Parc des Pionniers in the presence of Viviane Richard, president of Baie-Comeau Cruises.
An investment of nearly $30,000 enabled the permanent installation of three large-scale wood structures, 12 feet in diameter and 12 feet deep.
Baie-Comeau Cruises wanted to develop a sense of pride in the St. Lawrence River, and thus, the giant megaphones are a rest area and "an opportunity to take the time to stop and appreciate the proximity of nature around us," according to a statement.
"These sites will consequently be able to serve as places to gather exchange and create, for citizens, tourists and artists. Baie-Comeau Cruises also plans to promote events to highlight the extraordinary potential of these unique and remarkable spaces," the statement said.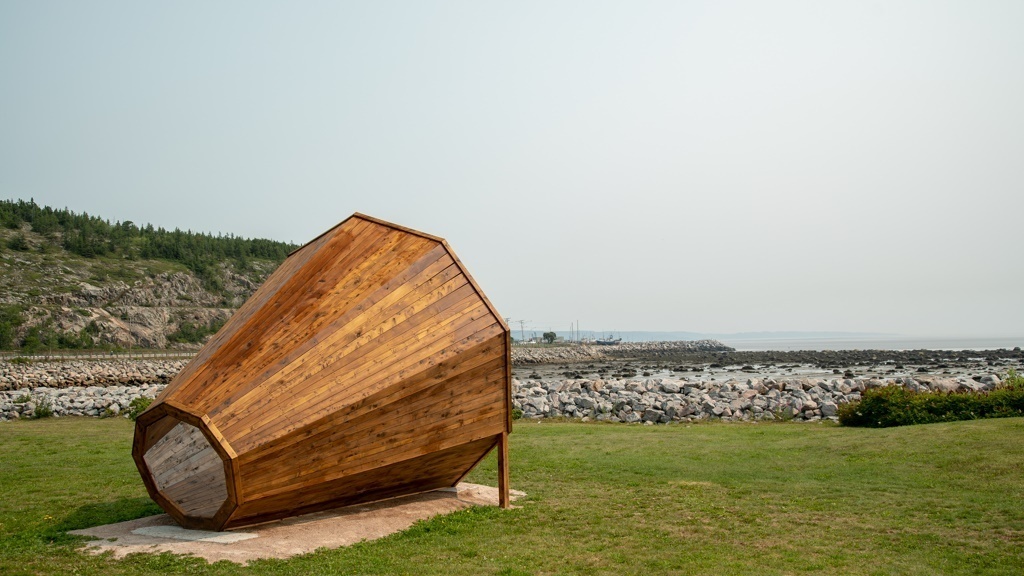 These giant wooden structures are part of a major project funded by Tourisme Québec to develop the area surrounding the cruise terminal and the Parc des Pionniers in order to improve the experience for cruise passengers.
Each megaphone has a plaque in recognition of the someone that has contributed to developing the cruise business in Baie-Comeau: Sophie St-Gelais (coordinator with the organization since its foundation), Renée Dumas (executive director and employee for nearly eight years) and Reina Savoie-Jourdain (ex- officio president).