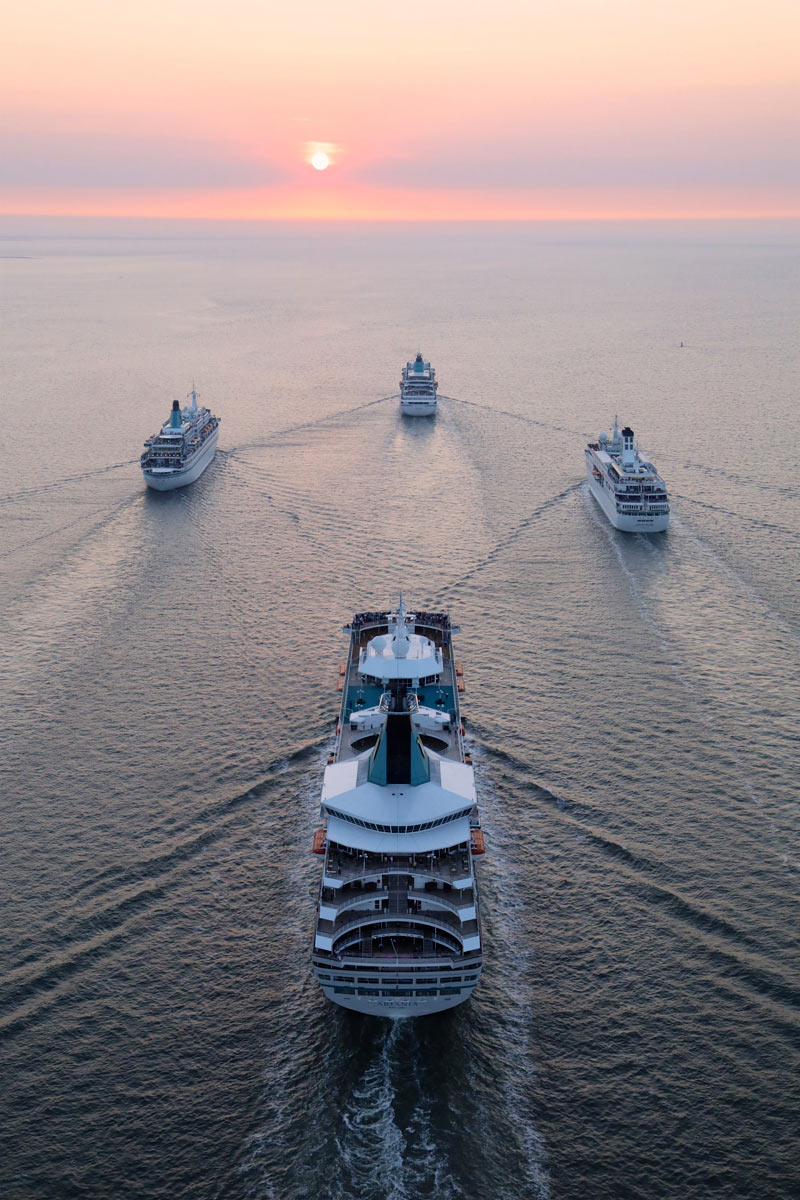 Phoenix Reisen coordinated all four of its ocean-going ships, the Albatros, Amadea, Artania and Deutschland in Bremerhaven on July 25.
This summer also celebrates 30 years since Phoenix Reisen first sailed from Bremerhaven with the Maxim Gorki.
In related news, the German cruise and tour operator has released is 2019 programs for river and coastal cruises throughout Europe, on the Rhine, Danube, Douro and the Nile, as well as in India, and on the Croatian coast.