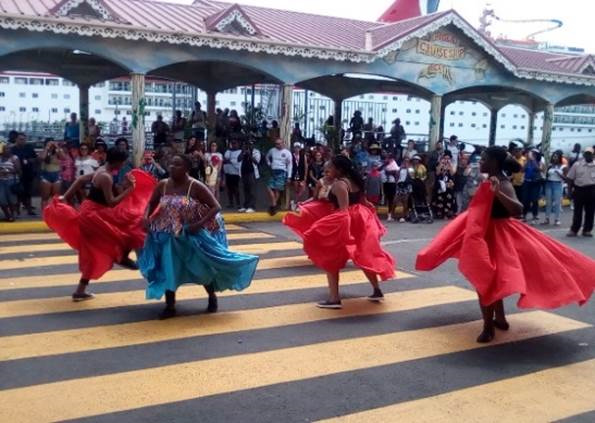 On July 10 Dominica celebrated the long awaited return of Carnival Cruise Line as the Carnival Fascination sailed into the island's capital Roseau, bringing 2,669 cruise passengers.
Prior to this call Carnival Cruise Line last called to Dominica during the 2015-2016 season, and prior to that, in 2010.
During the ship's second call on July 24, the Ministry of Tourism and Culture, Discover Dominica Authority, and local ship agent – HHV Whitchurch made special presentations to Captain Renato Denbendinelly during a plaque exchange ceremony held at the Dominica Museum.
A crew lounge with internet access located at the Museum to was also unveiled to the captain and crew members of the Fascination.
The Ministry of Tourism and Culture through the Permanent Secretary Careen Prevost reiterated the need and continuation for excellent and professional delivery of quality customer service, and proper organization of tours; while Benoit Bardouille, Chief Executive Officer of the Dominica Air and Seaport Authorities, expressed his satisfaction based on the feedback received on the ground from both local stakeholders, and passengers.
As part of the welcome visitors were also entertained by an array of cultural performances at the Roseau Cruise Ship Berth, while a live mural painting, created on-site by the Waitukubuli Artists Association added to the visitors' experience, creating photo opportunities for the disembarking passengers.