It's a 100 percent capacity increase this year for Australis, which operates short adventure cruises in Patagonia and Tierra del Fuego.
The expedition line sails open-jaw voyages between Punta Arenas and Ushuaia as the 210-guest Ventus Australis recently joined the Stella Australis in seasonal (September to April) service for the company, which is locally owned and operated.
"We have doubled our offering with the new ship, the Ventus, with 100 more cabins," said Felipe Castro, sales director for North America.
After operating two ships from 2006 to 2015, the Via Australis was sold to Lindblad, and the company ordered a sister ship to the Stella.
The company said the Ventus has been custom-built for cruising in the rugged waters in South America.
"All aspects of the 210-passenger ship, including size, length, draft and engine power, are designed to give the Ventus Australis the extreme maneuverability necessary to navigate narrow fjords and channels where few cruise ships can venture," the company said.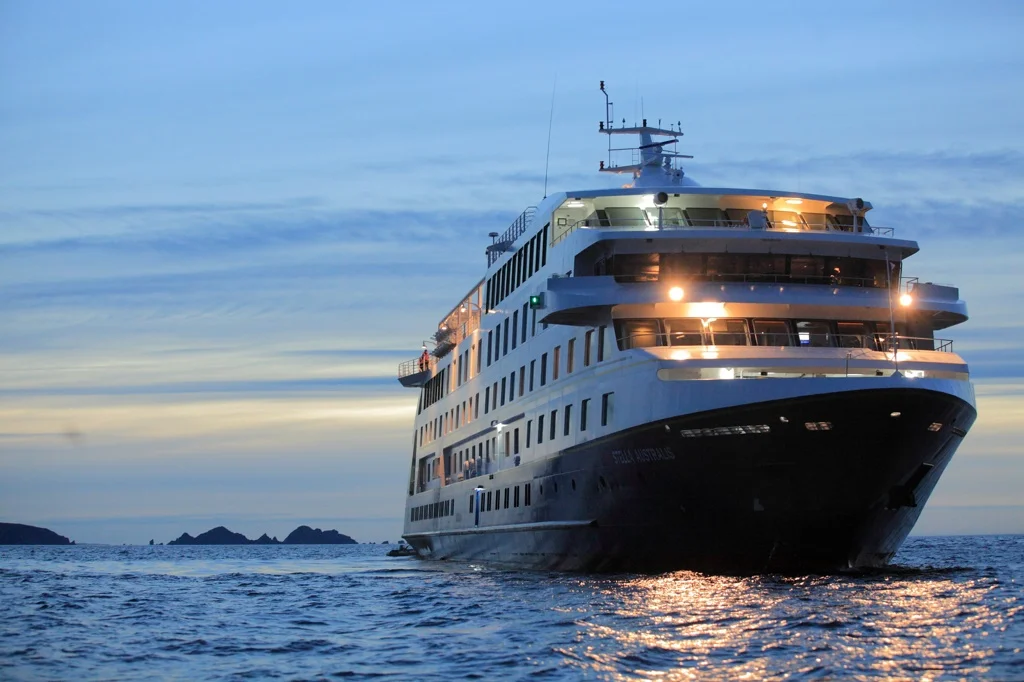 To fill in the additional inventory, the company has refreshed its North American sales strategy, building up its office in Miami and adding regional sales representatives.
Castro said about 45 percent of guests are sourced in the North American market, with a similar amount also coming from Europe.
"We do a good deal of business with the large tour operators," Castro said. "We also have a lot of agencies, and some FIT. We are very happy with the combination."
The ships offer four-night cruises that are open-jaw, but also combinable for a week-long or eight-day sailing between Punta Arenas and Ushuaia.
The company also sells a land-and-sea package that includes a drive to Tierra del Fuego and a cruise back through the archipelago.
It's a premium experience aboard, with a dedicated expedition staff joining the ships' marine and hotel crew for each sailing.
While the main market is baby boomers, Castro said he is seeing more younger guests book – looking for an expedition experience somewhere remote.
Rooms are spacious, with full bathrooms and large windows.
"We are a luxury, expedition and adventure small ship offering," Castro added. "We get into the fjords and drop the zodiacs."
Dining is self-serve for breakfast and lunch, with dinner being a four-course meal, with a Chilean theme.
The ticket price is all-inclusive, with local beers and wines aboard, plus the usual stock of spirits.
There is also a library on both ships with an extensive book collection on Patagonia.
Itineraries are relatively flexible, with all landings happening by zodiacs in remote bays.
Promotional rates for a four-night sailing start at $1,440 per person, with limited availability. High season runs more expensive, starting at $2,298 per person for a four-night cruise.