Viking Ocean Cruises has named its fifth ocean ship, Viking Orion during celebration in Livorno, Italy.
The ship was delivered to Viking last week and is currently sailing a maiden voyage with her ceremonial godmother, American chemist, emergency room physician and retired NASA astronaut
Named after the prominent constellation and in honor of Dr. Fisher's work on NASA's Orion exploration vehicle project, the 930-guest 47,800-ton Viking Orion arrived in Livorno early this morning, Viking said.
"Today is a proud day for the entire Viking family. Just three years ago we launched our first ocean ship, and now we are welcoming our fifth ship, whose name was selected to honor both the original Viking explorers who used the constellations for long-distance navigation, as well as the great space explorers of our time," said Torstein Hagen, Chairman of Viking. "We are grateful for Dr. Fisher's many contributions to the scientific community, and we are humbled that she is godmother to Viking Orion. The spirit of exploration is at the heart of the Viking way of travel, and we look forward to welcoming guests onboard our newest ship, which has been designed to offer opportunities for learning about the great history of space exploration."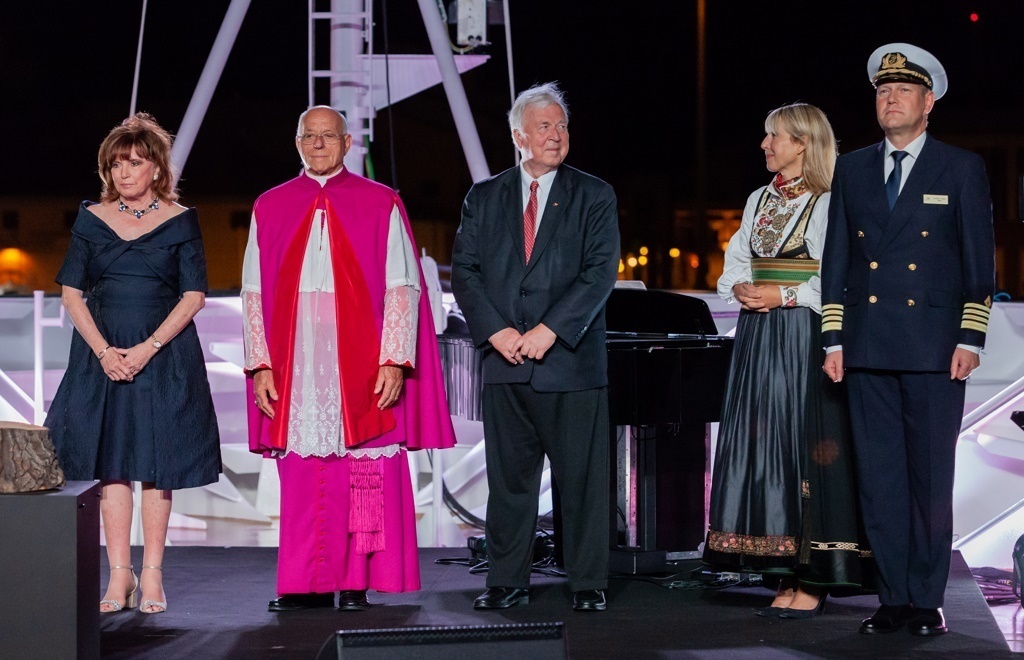 Following her arrival this on Thursday morning, Viking Orion was positioned alongside the city's historic Medici-built Fortezza Vecchia (Old Fortress). Livorno is known as a gateway to Tuscany, a region reached by the original Viking explorers.
Nearby, Pisa is also known for its native Galileo Galilei – "The Father of Science" – whose gravitational theories and invention of the Galilean telescope have been central to advancements in oceanic navigation.
It was at the Fortezza Vecchia that in 1662 students of Galileo held an experiment to test his projectile motion theory.
Livorno – with its Fortezza Vecchia – was chosen specifically for Viking Orion's naming ceremony because of those connections to scientific studies and exploration.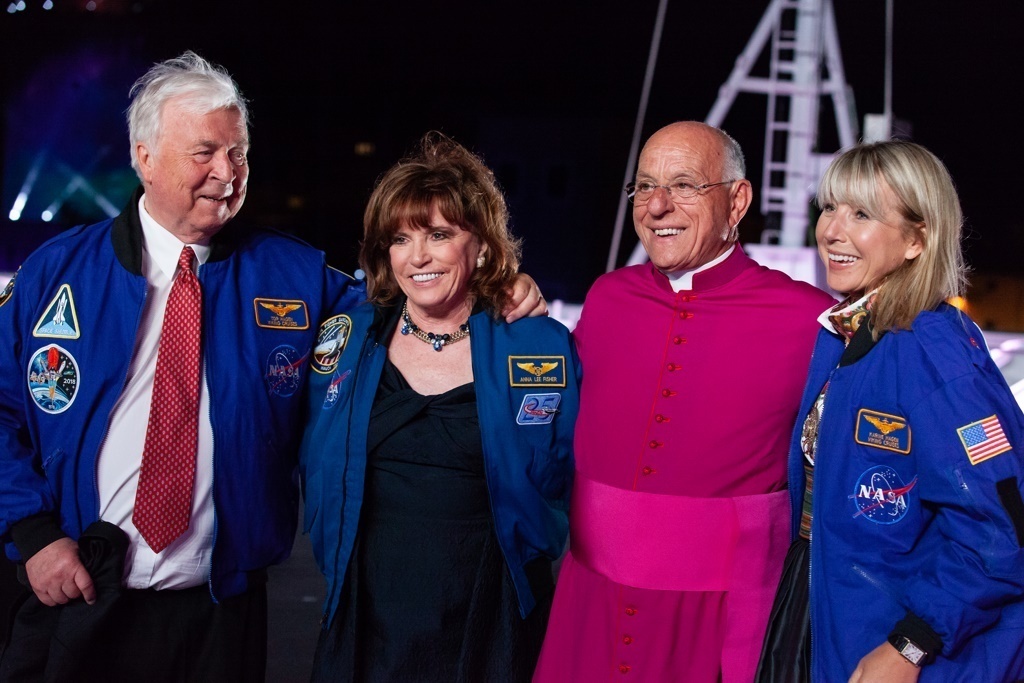 During the naming ceremony, guests enjoyed a high-tech show and musical concert that paid tribute to Nordic mythology and the spirit of exploration. Legendary British explorer Sir Ranulph "Ran" Fiennes served as the narrator for the event, which also included musical performances from Italian tenor Antonio Corianò, Norwegian bukkehorn musician Sissel Morken Gullord and Norwegian singer Sissel Kyrkjebø, who is widely considered one of the world's top crossover sopranos and who will also be godmother to Viking Jupiter, which debuts in early 2019.
In addition to the naming ceremony, "Finse Explores the Universe" was also released, the 14th book in the educational children's book series, "The World of Finse", which showcases the adventures of Viking Senior Vice President Karine Hagen's yellow Labrador, Finse.