China Merchants Heavy Industries in Haimen, China, has laid the keep for SunStone's new Greg Mortimer expedition ship, which will be delivered next summer to Aurora Expeditions on a long-term charter agreement.
It is the first in a series of up to 10 Infinity-class expedition ships SunStone is building in China.
"We are pleased to have brought together world-class design from Tillberg, ground-breaking X-Bow technology from Ulstein, interior construction by Makinen and over a century of shipbuilding expertise from CMIH. This dream team is helping us pioneer a new age of expedition cruising, and we are proud to be a part of it," said Niels-Erik Lund, president and CEO of SunStone.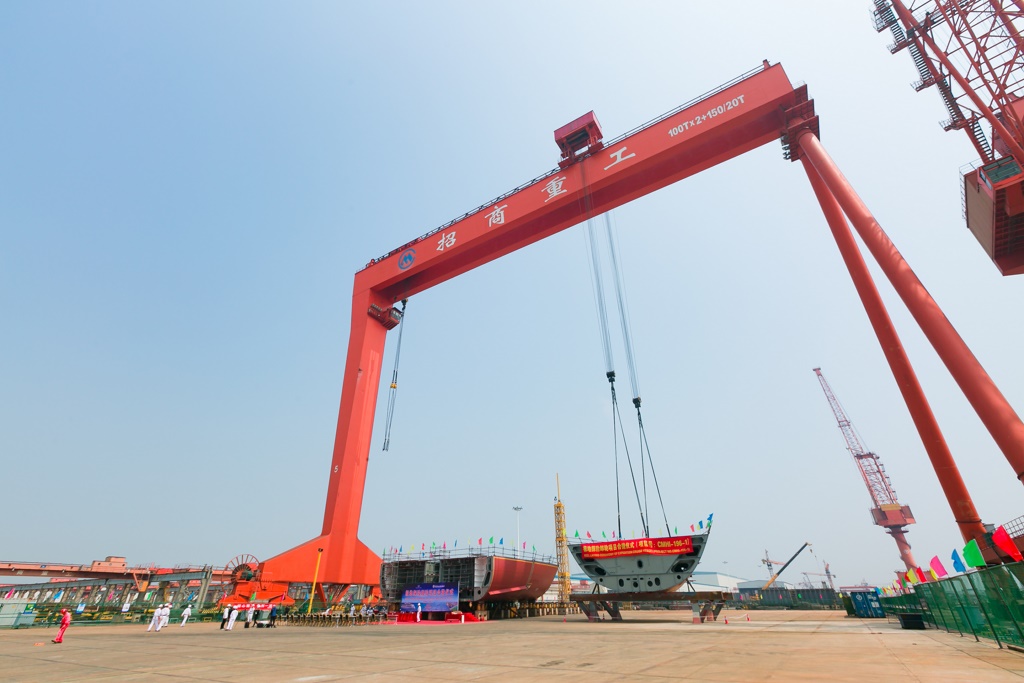 The vessel will operate Antarctic cruises in the winter; and Arctic cruises in the summer. The technical management will be the responsibility of Cruise Management International, Miami, while the hotel management will depend on the expertise of CMI Leisure, Miami.
Representing Aurora Expeditions were Messrs. Neville Buch, Chairman, and Robert Halfpenny, President. Also participating in the keel-laying ceremony, were representatives of the partners in all of the Infinity Class vessels: China Merchants Industry Holdings, China Merchants Heavy Industries, Ulstein Design and Solutions, Makinen-Finland, Tilberg Design-US, SunStone Ships and SunStone Marine Advisors-Miami.
The 104.4-meter long ship has a service speed of 15.5 knots and a passenger capacity of 180 guests.